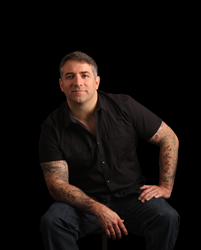 Through the struggles of building my own successful business, I've learned some key principles about business strategy and planning, communication, leadership and customer service that will help other CEOs take their businesses to the next level
EAST BRUNSWICK, N.J. (PRWEB) October 29, 2015
National service business expert Mike Agugliaro, co-owner of $23 million dollar residential service business, Gold Medal Service, and founder of business coaching business CEO Warrior, was a featured speaker at Mitsubishi Electric's Diamond Contractor Conference in Las Vegas, October 26-28. Agugliaro's presentation, a two-part breakout session that took place Wednesday, October 28, included strategies for home-service business owners to improve their performance and business growth, and how he built a successful ductless business.
"Through the struggles of building my own successful business, I've learned some key principles about business strategy and planning, communication, leadership and customer service that will help other CEOs take their businesses to the next level," said Agugliaro. "I launched CEO Warrior because I have a passion to share these principles with other business owners to help them find success in these areas, and the Diamond Contractor Conference was a wonderful opportunity to do that."
Like many service business owners, Agugliaro spent years working up to 18 hours a day in his truck, not getting the results he wanted or needed. With a revised leadership strategy, Agugliaro grew a less than $1 million business into a $23 million home service empire with 150 employees serving more than 100,000 customers in New Jersey. He has since launched CEO Warrior, authored three books, published Home ServiceMAX magazine, and hosts a weekly podcast series, teleseminars and regular coaching events.
The Diamond Contractor Conferences are part of an ongoing initiative to give certified Diamond Contractors the tools they need to grow their businesses through selling ductless technology, today's fastest growing segment of the HVAC market. As part of the Diamond Contractor Program, the conferences coach contractors on the valuable business-building benefits of ductless technology. The events consist of business and sales training, networking opportunities and presentations on the current state of the economy, in-home selling tips and techniques and the profitability of selling ductless.
For more information about Mike Agugliaro, visit http://www.CEOWARRIOR.com.
About CEO Warrior
CEO Warrior is a business consulting and mentoring firm, providing tested and proven methods to defeat the roadblocks that prevent small to mid-sized businesses from achieving their ultimate success. By performing a meticulous business audit, CEO Warrior targets the specific areas each business needs to address, eliminate, enhance or add in order to reach their business goals and attain what every business owner wants in the end: financial independence. For more information about CEO Warrior, visit http://www.CEOWARRIOR.com.
###
For additional information, contact:
Heather Ripley
Ripley PR
hripley(at)ripleypr(dot)com
865-977-1973