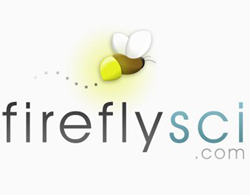 Brooklyn, NY (PRWEB) October 26, 2015
FireflySci Inc. has been manufacturing spectrophotometer cuvettes, NIST traceable calibration standards, and quartz flow cytometry cells for over five decades. Their ability to offer custom quartz parts, as well as custom spectrophotometer calibration standards, has made them a highly sought out company.
One thing that makes FireflySci stand out from the rest of the pack is their amazing appreciation to their customers. The guys at FireflySci are always looking for ways to make buying a spectrophotometer cuvette a fun and easy process. But most importantly, they are constantly looking for better ways to show gratitude to their elite customer base.
Starting in November 2015, FFS is starting a new program for their clients. This new program is called the Spectrophotometer Cuvette Customer of the Month. It is easy to become eligible for this offer. All a person has to do is become a user on the FireflySci site and leave either a site review or a product review.
Every month two winners will be chosen to receive the elite status of Spectrophotometer Cuvette Customer of the Month. These lucky people will receive a special gift from FFS as well as a beautiful certificate with their name on it. Simcha Woitovich, president of FFS, announced that for the first month they will be sending 10 inch Android tablets to the two winners. The gifts can vary from month to month and Mr. Woitovich advises that people check the website to see what new item(s) are being offered.
In addition to the customer of the month program, FireflySci has just updated their website allowing customers to post comments and reviews. Website users can now publically voice their opinions of the quality of the service and quality of the products made by FFS. A big part of what keeps FireflySci growing and getting better is the invaluable feedback from their customer base.
The folks at FireflySci believe in complete honesty and transparency. They have said that they will personally make sure that all comments and reviews are available to the public no matter how good or unfavorable.
As the FireflySci team continues to bring more spectrophotometer cuvette content than any other cuvette manufacturer, they are ramping up and getting pumped up for even more videos, more articles, and more gratitude for their customers in 2016.
For more information visit http://www.fireflysci.com.