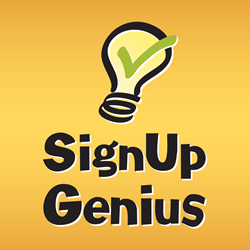 It's rewarding to see how many people believe SignUpGenius is essential to their busy lives.
Charlotte, N.C. (PRWEB) October 23, 2015
SignUpGenius, the leading online signup service for event and volunteer management, has been named to the Charlotte Business Journal's Fast 50, recognizing the 50 fastest-growing private companies in the region.
"We're thrilled to be recognized among so many innovative Charlotte companies. SignUpGenius makes it simple to organize groups that change the world. We take that mission very seriously and are constantly thinking about our users and how we can provide them a phenomenal experience," CEO Dan Rutledge said. "It's rewarding to see how many people believe SignUpGenius is essential to their busy lives."
The company moved this summer into its third office space since being founded in 2008 and has grown its workforce by 50 percent to 21 employees since then. Its Ballantyne Corporate Park office allows room for additional hiring.
"We are thankful to receive recognition as a Fast 50 company," said SignUpGenius Founder Michael Vadini. "We have a wonderful team, and Dan and Angel Rutledge are extraordinary leaders with a vision at SignUpGenius to build a great company and serve our community in many ways."
More people have turned to SignUpGenius' free online tool to help plan everything from potlucks and parent teacher conferences to business training and events for large national nonprofits. Through the first three quarters of the fiscal year, 39.9 million people visited SignUpGenius — the same amount that visited the site during the entire 2014 fiscal year.
That growth has propelled SignUpGenius to one of the 500 most-trafficked websites in the U.S., according to Alexa.com. More than 10 million people are expected to visit the site in October.
Total revenue during the first three quarters rose 86% compared to the year before as more power organizers purchased SignUpGenius Pro subscriptions, which provide a suite of advanced tools.
The Fast 50 ranking is determined by a formula that reflects dollar and percentage growth during a three-year period. SignUpGenius will learn its exact rank at a December awards ceremony.