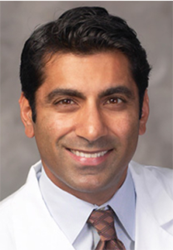 "The Auto-Adjust sounds like it could become a promising tool in the field of minimally invasive spine surgery for traumatic injuries," said Dr. Khurana
Los Angeles, CA (PRWEB) October 27, 2015
French medical devices producer Safe Orthopaedics has announced a new system to help simplify and enhance spine surgery to repair vertebral fractures and traumatic spine injuries. The Auto-Adjust pedicle screw is a patented multi-axial screw consisting of rods and designed like a fixed-head screw to help realign and subsequently support the spine.
"The Auto-Adjust sounds like it could become a promising tool in the field of minimally invasive spine surgery for traumatic injuries," said Dr. Sanjay Khurana, a board-certified pediatric and adult spine surgeon in Los Angeles.
Safe Orthopedics, the company behind the Auto-Adjust screw, has stated that the device functions similarly to a spinal fusion procedure. Also known as spondylodesis or spondylosyndesis, a spinal fusion is a surgical technique that uses supplementary bone tissue, from either the patient's own body (autograft), or donor tissue (allograft) to join (fuse) two vertebrae in the spinal column. The procedure uses the body's own bone growth (osteoblastic process) to help fuse the vertebrae together.
Used in eight spine surgery procedures in France and the Netherlands to date, the Auto Adjust is equipped with single use instruments, making it available for on demand, immediate use in surgery.
"Treating traumatic spine injuries successfully is all in the timing. Delays can have significant and far reaching effects on our ability to help patients to heal and recover, and a tool that is available for use at a moment's notice is incredibly helpful," added Dr. Khurana.
Dr. Sanjay Khurana is a board-certified and fellowship trained pediatric and adult orthopedic spine surgeon in Los Angeles. He specializes in minimally invasive and robotic spine surgery procedures with an emphasis on degenerative disc disease, herniated disc, spinal stenosis, scoliosis and spinal deformity, spinal instability, spine trauma, spine tumors and spondylolisthesis. Dr. Khurana completed his undergraduate degree at the University of California at Berkeley and his medical school and orthopedic surgery residency at The Stanford University School of Medicine. Dr. Khurana completed his combined orthopedic and neurosurgical training at the prestigious University of Miami / Jackson Memorial spine fellowship under the mentorship of Dr. Frank Eismont and Dr. Barth Green.
To learn more about Dr. Sanjay Khurana, please call 310.574.0400 or visit http://www.laspinegroup.com.