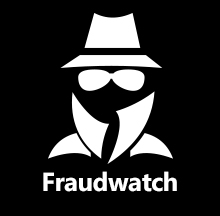 The unfortunate reality for the eCommerce industry is that fraud is here to stay, but with the help of FraudWatch, merchants can at least prepare and fortify their defenses well in advance.
TAMARAC, FL (PRWEB) October 26, 2015
2015's holiday season is just around the corner, and millions of consumers are already hitting the web for all of their holiday purchases. Unfortunately, as per the case every year, eCommerce merchants are about to experience a huge spike in cybercrime as well. To help minimize the likelihood of processing fraudulent orders during this festive season, 3dcart – the leading all-in-one eCommerce solution – is offering a powerful tool for detecting suspicious, fraudulent orders.
3dcart's fraud tool, FraudWatch, is an affordable solution for combating fraud. In 2014, retail eCommerce sales amounted to $53.3 billion dollars during November and December's holiday season. With the approach of 2015's holiday season, analysts are already predicting this year's figure will rise substantially, which of course means an increase in cybercrime. This November and December, fraud will affect thousands of online retailers worldwide and prove detrimental to many businesses' success. Fortunately, FraudWatch offers the tools and technology needed to protect businesses during a time when many merchants unwisely let their guard down.
With FraudWatch, all transactions are assessed based on twelve key indicators. Data such as IP address, bank identification, mailing address and more, are measured using an algorithm that calculates a risk score. 3dcart merchants are presented this FraudWatch Score in a simple-to-decipher color-based meter; scores in the 'green' are typically safe, 'yellow' indicates possible fraud, and 'red' represents a high-risk purchase. If an order is suspicious and deemed too high-risk, 3dcart merchants can easily refuse to accept payment and cancel the order; the application serves purely as an informational tool, leaving the ultimate decision in the hands of the store owner.
In addition to a FraudWatch score, the tool also offers a Community Alert feature designed to conveniently display positive and negative fraud history based on reported information. Merchants can use this information to easily determine if a suspicious transaction is potentially safe based on the experiences of the 3dcart community. If a report suggests a long, positive fraud history based on the collected data, a merchant can use their discretion to determine if a questionable order should be processed in light of this data.
3dcart, in their aim to provide technologically advanced, innovative services and solutions, is proud to offer a cutting-edge application that will help minimize risk and loss for their merchants in the months to come. Starting at $9.99/month, FraudWatch is a simple, proactive solution capable of providing peace of mind to small and large online retailers alike.
As fraud reports continue to skyrocket globally every holiday season, online retailers everywhere are urged to amp up their security in preparation of this unavoidable holiday battle. The unfortunate reality for the eCommerce industry is that fraud is here to stay, but with the help of FraudWatch, merchants can at least prepare and fortify their defenses well in advance.
Online merchants interested in protecting their businesses against fraud this holiday season can sign up for a limited-time 15-day free trial of FraudWatch. For more information, visit http://apps.3dcart.com/fraudwatch.html
About 3dcart
3dcart (http://www.3dcart.com), located in Tamarac, Florida, is an All-in-One eCommerce solution for retailers to build, promote and grow their online stores. 3dcart's services include the best Technical Support in the industry, 100+ Mobile-Ready Themes featuring the latest technology, order management software, blog, email marketing tools and more. Since 1997, the company has been a leader in the eCommerce market, building online stores for businesses of all sizes. Today, 3dcart supports over 17,000 retailers, is Visa PCI Certified and a Google Certified Partner.