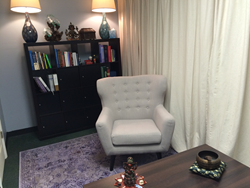 I was impressed with Dr. Winsauer's strength of character, his willingness to help others and thoroughness with whatever he did. -PYQ
Brooklyn, NY (PRWEB) October 24, 2015
Dr. Jeffrey Winsauer will be a great addition to Garden Acupuncture's team. Dr. Winsauer has over 30 years of clinical experience. Dr. Winsauer has tenaciously sought deeper insight of TCM through the medical education/health systems of China.
Dr. Winsauer has also achieved the highest level of academic accreditation any of the big TCM institutions in China have to offer. Dr. Winsauer has an abundant mastery of male/female infertility, pain management, gynecology, headaches,anti aging, and many many more including herbal medicine.
Garden Acupuncture is excited for him to join their team and bring with him all of his knowledge and accreditation that will be a great asset to the office.
Garden Acupuncture welcomes everyone to a unique healing option and are here to help guide any health concerns. If you are ready to start your journey to better health don't hesitate and book today.
Garden Acupuncture is a family-run, small business in the heart of Park Slope. They pride themselves on individualized, affordable treatments and are committed to offering the best holistic care to the local community. They also accept insurance.
790A Union St. (between 6/7th Ave)
GardenAcu.com
347.987.4399
Specializing in fertility medicine, weight loss, allergies, pediatrics, pelvic pain, dermatology, and facial rejuvenation using acupuncture, Chinese herbal therapy and nutritional counseling.