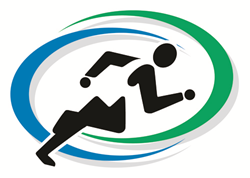 "Patients can have progressive biologic treatment right here in the U.S., and don't need to travel to Germany, or be a professional athlete to receive top quality care." said Dr. Steven Meier
Beverly Hills, CA (PRWEB) October 24, 2015
Following the recent admission that he received knee injections to treat ongoing joint soreness as reported by ESPN, Andre Iguodala joins a growing list of star athletes, including Kobe Bryant, who are increasingly turning to regenerative medicine to treat their aging knees. Due, in part, to the wear and tear over the years, which relates to much of the chronic pain and injuries these athletes are suffering since competition is higher than ever. While Iguodala traveled to Germany and credits his treatment with easing the pain and soreness in his knees and improving his overall game, treatments like Iguodala's and the Orthokine knee injections received by Kobe Bryant are also available to a range of patients locally in the United States, and more specifically in the Beverly Hills/ Los Angeles area.
"Patients can have progressive biologic treatment right here in the U.S., and don't need to travel to Germany, or be a professional athlete to receive top quality care," said Dr. Steven Meier, who offers knee injections and a range of regenerative medicine treatments like prolotherapy and platelet rich plasma injections for orthopedic conditions at his practice in Beverly Hills.
Orthokine and Regenokine injections are a non-surgical, minimally invasive type of stem cell therapy that use the body's own healing properties to treat many orthopedic injuries and conditions, including:

Osteoarthritis
Joint pain
Connective tissue damage
Inflammation
"At Meier Orthopedic Sports Medicine, we're using regenerative treatments like stem cell therapy and platelet rich plasma to help patients who may have received more conservative treatments in the past with limited success," added Dr. Meier.
In 15 years of medical practice, Dr. Meier proves his commitment to caring for patients with the most leading-edge medicine. His ongoing work to heal through multiple therapeutic techniques exemplifies how Dr. Meier's medical mission is #KeepingYouActive.
Steven Meier, M.D. is a board-certified orthopedic surgeon and sports medicine doctor in Beverly Hills, California. As a renowned expert in the most advanced techniques for shoulder and knee surgery, Dr. Meier is highly sought-after for his cutting-edge joint preservation and restoration procedures. He graduated with honors from Loyola Medical School in Chicago, received his residency training at Northwestern University, and completed his fellowship in sports medicine and arthroscopic surgery at the University of California San Diego. To learn more about Dr. Meier and his practice, please visit http://www.MOSM.com/ or call 310.736.2793.