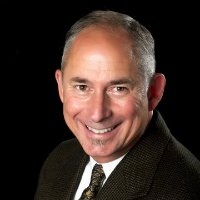 "I am very excited to be joining this successful team of automotive professionals which is continuing to focused on becoming a significant force within the retail automotive space," Quisenberry said.
FAIRFIELD, Calif. (PRWEB) October 23, 2015
Momentum Auto Group today announced the appointment of Kraig Quisenberry to the position of Vice President of Operations for Momentum Auto Group. In his role, Quisenberry will manage business strategy, sales, service and parts operations. In addition, he will oversee marketing, e-commerce, and manufacturer, customer and internal communications.
Quisenberry has previously been a key leader within top automotive industry retailers such as DCH Auto Group / Lithia Motors and Bay Auto Group. With 35 years of experience in automotive retail operations, Quisenberry's proficiency will play a vital role in developing and implementing tactical business and retail strategies, goals, policies, procedures and services to achieve organizational objectives that will significantly increase Momentum Auto Groups sales revenue and elevate the group into the top 100 automotive groups in the nation.
"I am very excited to have a high level industry professional like Kraig Quisenberry join our team," Rahim Hassanally, President of Momentum Auto Group, recently said. "With the addition of Kraig, who is one of our key executive leaders, our business is setting a new course in overall management and operational effectiveness in a way that will exceed our customers' expectations."
Momentum Auto Group is committed to being the next generation auto group where customers find the vehicles and services they are seeking in an environment that meets their needs, which includes transparency and delivering an elevated retail experience.
"I am very excited to be joining this successful team of automotive professionals which is continuing to focus on becoming a significant force within the retail automotive space," Quisenberry said. "I look forward to contributing to the great work in place by Momentum and growing it to be the auto group of the future."