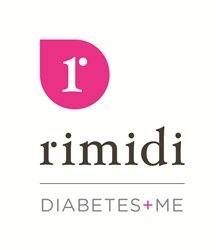 "This demonstrates that not only will Rimidi offer assistance in regulating DM (diabetes management), it will also aid in managing cholesterol control, the authors noted.
Atlanta, GA (PRWEB) October 23, 2015
The Diabetes Technology Society has selected Rimidi and Desert Oasis Healthcare (DOHC) to present their abstract "Early Results Support Efficacy and Clinical Efficiency of Diabetes Management Decision Support Software for Blood Glucose Control" for presentation at the 15th Annual Diabetes Technology Meeting in Bethesda, Md., October 22-24.
The abstract discusses initial study results indicating that patients who used Rimidi's decision support software tool, Diabetes+Me™, with standard of care pharmacist intervention, were able to lower their blood sugar and cholesterol levels more significantly than those with only the standard of care treatment.
The study, which is ongoing, compares three groups of 43 patients. The non-Rimidi arm receives the standard of care with pharmacist intervention. The Rimidi arm receives the standard of care with pharmacist intervention, in addition to the use of Diabetes+Me™. Results will also be compared to a primary care arm.
The abstract is authored by Lindsey Valenzuela, PharmD BCACP, Michael Jardula, MD, Mena Salib, MD, Jade Le, PharmD BCACP of DOHC and Lucienne Ide, MD PhD, President/CEO of RImidi.
For those in the Rimidi arm, an average absolute drop of 5.32% in HbA1c was noted at 12 weeks, versus an average decrease of only 3.04% in those with standard treatment. Additionally, there was a greater average drop in total cholesterol of 88.5 mg/dL in those in the Rimidi arm versus only 37.25 mg/dL in those with standard treatment.
"This demonstrates that not only will Rimidi offer assistance in regulating DM (diabetes management), it will also aid in managing cholesterol control, depicting the versatility of a Diabetes Decision (Support) Software," the authors noted, cautioning that the results are "preliminary" and represent "an interesting and hopeful trend in favor of the Diabetes+Me tool."
The initial results showed larger reductions in HbA1c, total cholesterol, and LDL at both 4 and 8 weeks in the Rimidi arm versus the non-Rimidi arm.
"This finding highlights the added utility of the Diabetes+Me tool to quickly achieve target goals allowing for more patients to be treated over time further scaling efforts without the need to further increase the number of pharmacists," the authors note.
Previous studies have shown that every 1% drop in HbA1c translates into a 14% reduction in heart attacks and a 33% reduction in the incidence of micro vascular complications from diabetes, the abstract noted.
"Early results in this study indicate that Diabetes+Me helps to ensure a safe, but meaningful reduction in A1c and therefore a reduction in event rate as well as overall healthcare costs," the authors conclude. "Diabetes+Me has not only led to improved benefits to patients, but has also allowed Desert Oasis Healthcare to expand the scalability of its already successful diabetes management program without having to make the expensive investment of hiring additional healthcare providers."
Diabetes, a Growing Chronic Disease
More than 29 million people — or 9.3% of the population — are estimated to have diabetes and almost 2 million new diagnoses are made yearly. In addition, 86 million adults aged 20 years and older have prediabetes, according to the Centers for Disease Control and Prevention in Atlanta.
Numerous studies have demonstrated that disease management programs can im¬prove clinical factors such as HbA1c and lipid levels and blood pressure. These clinical improvements contribute to better quality of life and significantly lower health care costs, the abstract noted.
More Information About the Study
The study is being conducted by the Medication Management Department at DOHC in Palm Springs, Calif., an integrated managed healthcare organization. DOHC is a pioneer accountable care organization and an affiliated medical group of California's Heritage Provider Network.
As part of the study, pharmacists are able to receive and review a patient's self-monitored blood glucose data as well as exercise, diet and journal entries during and between clinic visits. Based on the data, pharmacists can model treatment changes to patient medications and care plans using Rimidi's technology.
About Rimidi
Rimidi is an Atlanta-based, woman-led digital health company bringing to market data analytics and disease management solutions. Its flagship product, Diabetes+Me™, is a software solution focused on empowering quality diabetes care for healthcare organizations and providers. Rimidi has received funding from SOURCE, a partnership between the Hitachi Foundation, Investor's Circle and Village Capital. The company also received funding from the JumpFund, whose mission is to invest women's capital in female-led companies with growth potential, and Cox Enterprises. For more information, visit http://www.rimidi.com.