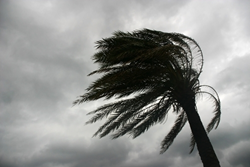 Get the roof inspected roof before a storm arrives so there is time to look for damaged or missing shingles
Chicago, IL (PRWEB) October 23, 2015
As a first-time home buyer, a new home is a major investment, one will want to protect from damage. Hurricanes can bring especially costly damage as they batter roofs, windows and landscaping. Luckily, a few maintenance items will help protect a home from a hurricane, including:
Getting the roof in shape
The roof is a home's best defense against the downpour of water that can ruin the house's infrastructure. Get the roof inspected roof before a storm arrives so there is time to look for damaged or missing shingles, clogged gutters and any other leaks around skylights or vents. While inspecting the roof, look for tree branches that could cause damage during a storm and have them removed.
If costs are a concern, The Federal Savings Bank suggests looking into a home equity line of credit for longer term payment. Home equity lines of credit are often used for payment of home repairs or improvements. The rates on these loans are just as affordable in terms of a rate as a purchase loans.
Bracing for wind
One should help fragile doors and windows withstand heavy winds by installing shutters, roof clips and garage door braces. This is especially crucial for areas that frequently see hurricanes or other wind storms, such as tornados, which can cause wind gusts of up to 200 miles per hour. Florida, Southern Georgia, and South Carolina are perfect examples of high wind areas.
Whether customer, reality, or trusted referral source, The Federal Savings Bank understands how important every purchase or refinance transaction is to help our clients optimize the purchase or refinance of their home.