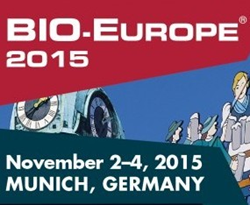 (PRWEB UK) 28 October 2015
Fusion Antibodies today announce that they will be attending BIO-Europe to be held on the 2nd to the 4th November 2015. BIO-Europe is the largest partnering conference in Europe and attracts thousands of companies and attendees from the biotech, pharma and finance industries. This year's event will be held in Munich, Germany. It is widely regarded as a "can't miss" event.
The event will feature exhibitions, panel and workshop sessions, partnering meetings and also company presentations.
Fusion is looking forward to meeting new and existing clients. They can be found in the partnering systems and also will be part of the UK BIO Partnering delegation who will be exhibiting in the hall with literature on Fusion Antibodies Ltd.