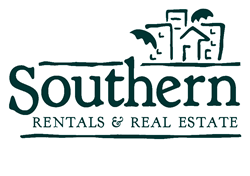 Destin, Florida (PRWEB) October 24, 2015
Southern Rentals & Real Estate – a leading property management company in Destin, Pensacola, Mobile and the surrounding areas – announces the promotion of General Manager, Joe Casal. Joe, an esteemed member of the Southern team, accepted a position within Southern Vacation Rentals' marketing and sales department earlier this October. In this role as Reservations Sales Manager, Joe will oversee the reservations call center, while simultaneously driving revenue and increasing bookings of properties on program.
"Joe is an outstanding communicator who has a strong track record in sales and for building successful teams focusing on the individuals, their goals and established KPIs," said Chief Marketing and Sales Officer, Patricia Hardiman. "We look forward to seeing all that he will accomplish as our Reservations Sales Manager."
Joe joined the Southern family of companies in 2014 as Residential Leasing's General Manager. Within a year, Joe helped restructure the division and grow inventory by 10 percent. Today, Southern Residential Leasing represents nearly 1,100 long term rentals in Mobile, Alabama east to Panama City Beach, Florida.
"I am honored to have been considered for this position," said Casal. "And, though the decision to transfer my services was not easy, I am excited for what lies ahead as a part of Southern's vacation rental division."
Overseeing the reservations department, Joe will be responsible for developing and training the team, managing the sales process to achieve Southern's sales objectives and creating a seamless Gulf Coast vacation rental experience for Southern's guests. Casal will also work closely with Southern's area managers communicating booking trends and occupancy rates in order to further maximize each property's revenue and every owner's net income.
Southern Rentals and Real Estate is a premier provider of vacation rental, residential leasing, real estate and property management services in Northwest Florida and Alabama. Established in 1995, the company is owned and operated by two sets of brothers, Brad and Mike Shoults and Kevin and Kerry Veach, and Susan Carleton. Southern represents nearly 1,000 vacation rentals, approximately 1,100 long term rentals, countless real estate opportunities and more than 40 association along the Gulf Coast. The Southern family of companies includes Southern Vacation Rentals, Southern Residential Leasing, Southern Real Estate Sales, Southern Real Estate, RE/MAX Southern and Southern Association Management. For more information, visit GoSouthern.com.