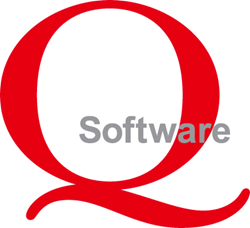 The support for User Defined Objects in our new release makes security seamless from the customer's viewpoint.
Denver, CO (PRWEB) October 26, 2015
Q Software Global, an Oracle Gold Partner and provider of security management and compliance solutions for JD Edwards users, is announcing V5.2 of its suite of security, compliance and productivity tools for users of Oracle JD Edwards EnterpriseOne.
The new release features support for the new User Defined Objects security types introduced in JD Edwards EnterpriseOne Release 9.2, where security for all User Defined Objects (UDO), such as Grid Formats, Queries, One View Reports, One View Watchlists, and EnterpriseOne Pages is now centralized into a second security table. QSoftware for JD Edwards EnterpriseOne introduces a new UDO security component which supports the new security types and writes the UDO security records to the new security table. This gives customers an easy and efficient way to define and assign all types of security without having to worry about which tables the different types of security records need to be held in.
"The introduction of User Defined Objects is an excellent initiative, but of course it makes security management even more complex," said Mike Ward, Vice President of Q Software. "The support for UDOs security in our new release makes it seamless – users can now set up reusable UDO security modules and add them to Roles and/or Users alongside standard security modules, and all the security records are automatically written to the appropriate security tables."
V5.2 also introduces a new Admin Control Manager module, which makes complex and unwieldy systems administration tasks easier to manage.
"Many customers and partners have told us that highly skilled technical staff spend far too much time on routine tasks such as resetting passwords and creating new Users," said Ward. "Admin Control Manager streamlines these processes, enabling customers to delegate them to Help Desk or administrative staff. This avoids the need to involve technicians and often enables a faster turnaround time for user requests."
QSoftware for JD Edwards EnterpriseOne will be on general release in November.
About Q Software
Oracle Gold Partner Q Software's security and compliance solutions help JD Edwards and Oracle E-Business Suite customers to protect their businesses from fraud whilst significantly reducing the cost, effort and complexity of managing risk and demonstrating regulatory compliance. Their productivity tools streamline and deskill time-consuming systems administration tasks, which enables them to be carried out by non-technical staff and reduces the burden on expensive, highly skilled technicians. Founded in the UK in 1996, the company has over 300 customers in 58 countries, serviced by offices in the United States, the United Kingdom and Australia and a global network of sales and service partners. http://www.qsoftware.com
Trademarks
Oracle is a registered trademark of Oracle and/or its affiliates. Other names may be trademarks of their respective owners.