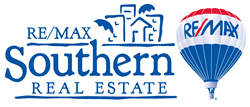 Destin, FL (PRWEB) October 26, 2015
RE/MAX Southern Realty, one of the largest RE/MAX teams currently providing Emerald Coast real estate services, has entered the fourth quarter with impressive year-over-year sales statistics and prestigious network awards. For many of the brokerage's agents, this includes a spot within the RE/MAX 100% Club, the RE/MAX Platinum Club and the RE/MAX Chairman's Club. In addition to these individual accomplishments, RE/MAX Southern Realty has increased dollar-for-dollar sales volume by 14.7 percent compared to 2014.
"We have always been firm believers that RE/MAX is where good agents become great, but RE/MAX Southern Realty is where great agents become legendary," said RE/MAX Southern Owner/Broker, Kerry Veach. "We are impressed by their drive, knowledge and desire to become the most productive name in the industry."
This quarter alone, three of the brokerage's Destin RE/MAX agents – Stephanie Creel, Destin Lowery and Bobby Parish – exceeded industry standards and received a spot within the RE/MAX 100% Club. In 2014, less than 22 percent of all RE/MAX affiliates earned a place within this elite group. Matt Williams, another one of RE/MAX Southern Realty's game changing agents, received the network's Platinum Club Award. This award honors agents who have earned at least $250,000 in annual commissions.
Longtime RE/MAX Southern agents, Susie Kirkland and Carole Pleasants, are no strangers to RE/MAX's coveted awards. This past quarter, both women secured a spot within the Chairman's Club. The Chairman's Club honors an exclusive group of RE/MAX affiliates (less than 1.5 percent) who have earned at least $500,000 in commissions.
RE/MAX Southern Realty has been a leader in Fort Walton Beach, Destin and Scenic 30A real estate for more than 20 years, while the Southern family of companies has been a forerunner in Gulf Coast vacation rentals, long term rentals and property management services since 1995. Owned and operated by two sets of brothers, Mike and Brad Shoults and Kevin and Kerry Veach, and Susan Carleton, Southern Rentals and Real Estate has come to represent countless real estate properties, nearly 1,000 short term rentals, more than 1,100 long term rentals and 40 associations from Panama City Beach, Florida, to Fairhope, Alabama.
If you are interested in learning more about RE/MAX Southern, our agents and career opportunities, visit REMAXSouthern.com, or call 1.800.879.0309.