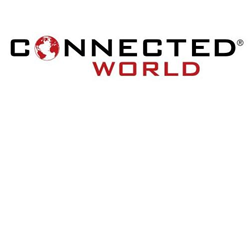 Geotab has been busy lately, securing huge wins in the form of influential customers and partners.
Carol Stream, Ill. (PRWEB) October 26, 2015
Ensuring products are transported from one destination to the next is no easy feat, no matter how large the company or tight the precautions, but Geotab aims to be there from start to finish.
Connected World magazine is excited to announce Geotab's, http://www.geotab.com, place in the prestigious CW 100 list for 2016. The leading fleet tracking system makes its debut at number 65 on the annual list and is one of the highest ranked in its industry.
Geotab's lauded services in the telematics industry has made it a reliable source for more than 15,000 businesses in several continents around the world that rely on the company's innovative technology used in more than 400,000 vehicles to trace a variety of goods along their desired routes.
While Geotab's success has been recognized more than ever in recent years, what has earned it a spot among some of the most innovative companies in the world for the 2016 CW 100 is its continuing efforts to develop safety technology for drivers. Geotab has been working to create systems that warn drivers of collisions and monitor the integrity of their vehicles and fuel consumption. A partnership with Mobileye is furthering research to warn drivers before accidents happen to reduce fatalities.
Editorial director of Connected World magazine, Peggy Smedley says it was time Geotab be honored for its groundbreaking work this year. "Geotab has been busy lately, securing huge wins in the form of influential customers and partners. The company is not only helping to strengthen the adoption of M2M and IoT solutions through its powerful fleet-management and telematics solutions, it's on a mission to make our roads safer."
"Geotab's impressive year-over-year growth has secured our position as one of the fastest growing telematics company's in the world. This can be attributed to the ongoing dedication of our engineering staff and our tireless work to build a strong, reputable industry brand for our products and company. Connected World has been instrumental in supporting our communications by recognizing Geotab's achievements and relaying our dedication to security, reliability, and scalability to their steadfast M2M and IoT audiences," says Neil Cawse, Geotab CEO.
An overview of the 2016 CW 100 is featured in the Oct/Nov 2015 issue of Connected World; however the ranking and in-depth analysis is found exclusively in the new Member Hub online.
For more information, or to become a member, visit http://connectedworld.com/lists/cw100/wait-theres-more/
About Connected World Magazine
Connected World is the business and technology publication that provides the intelligence industry titans need and the guidance consumers crave. It's all about M2M and IoT. connectedworld.com
# # #