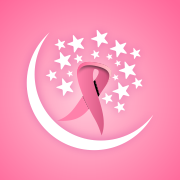 If our dreams are shown to provide accurate information about the presence or absence of cancer, keeping a dream journal may prove to be very useful.
Miami, FL (PRWEB) October 27, 2015
In a first-of-its-kind scientific and peer-reviewed study published in Explore: The Journal of Science and Healing, 18 women from around the world reported having dreams -- prior to experiencing any physical symptoms -- that warned them of breast cancer, and which directly led to diagnostic testing and the discovery of breast cancer in more than half of the women. The study was originally published for peer-review, but has since been made available to the public for October's Breast Awareness Month. Highlights of the study can also be found on The Huffington Post.
Holistic radiologist and author of the study, Larry Burk, MD, CEHP, notes that the five most common characteristics of breast cancer warning dreams reported in the survey were (in descending order of frequency):

A sense of conviction about the importance of the dreams in 94%
More vivid, realistic or intense dreams than ordinary in 83%
An emotional sense of threat, menace or dread in 72%
Use of the specific words breast cancer and/or tumor in 44%
A sense of physical contact with the breast during the dream in 39%
"Further controlled trials involving women with and without breast cancer will be needed to determine whether dreams can differentiate malignant from benign lesions," said Burk. "If our dreams are shown to provide accurate – and perhaps, lifesaving - information about the presence or absence of cancer, keeping a dream journal may prove to be a useful adjunct to genetic testing and family history in guiding women on how often to get diagnostic imaging studies."
With assistance from DreamsCloud's database of over 2 million dreams, Burk's study began in 2013. The resulting peer-reviewed study was approved by the Institutional Review Board of the Rhine Research Center and published in 2015.
Eighteen women from around the world, including England, Austria, Columbia and the United States reported warning breast cancer dreams, and were the basis for the study.
About DreamsCloud
DreamsCloud, a Miami, FL, based company, is a social platform and resource for people of all ages with an interest in exploring dreams and the unconscious mind. Through its website, mobile apps for all smart devices, and strong presence in social media, DreamsCloud delivers entertaining and informative content, tools and resources, and a community for within which users can interact and explore dream meanings The website and apps provide its members with tools to log their dreams, create dream journals, save them privately or share them publicly or anonymously, and receive personalized reflections on their dreams. To learn more about DreamsCloud, please visit http://www.dreamscloud.com.
About Dr. Burk
Dr. Burk did his medical school and residency training at the University of Pittsburgh, and was former associate professor of radiology and director of integrative medicine education at Duke University Medical Center. He is a Certified Energy Health Practitioner, and is also certified in clinical hypnosis and trained in medical acupuncture. He is a former board president of the Rhine Research Center, and is currently president of Healing Imager, P.C., in Durham, N.C., specializing in teleradiology and EFT. He is a member of the International Association for the Study of Dreams and the author of Let Magic Happen: Adventures in Healing with a Holistic Radiologist.