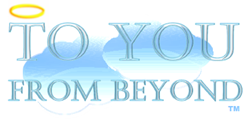 To You From Beyond is such a gift -- a wonderful resource to give patients the opportunity to share sacred thoughts which can offer tremendous comfort at all the pivotal moments of life. --Betty Ferrell PhD, FAAN, City of Hope Medical Center
Logansport, Indiana (PRWEB) November 02, 2015
To You From Beyond, a Midwest based corporation, is pleased to announce a new personal courier service for persons nearing the end of life that will securely store and then deliver hand-written letters, greeting cards, and videos to family and friends on specified dates in the future. Clients can schedule personal correspondence for storage and mailing on birthdays, anniversaries, graduations, or any date that means the most to them, as a chance to be an ongoing part of their loved ones lives even after they have passed on.
Dr. Linda Rubino has worked with terminally ill patients for over thirty years, and along with business partner, Erica Hopkins, started the company to offer a more tangible and personalized experience than the various posthumous digital time capsules and online messaging services already in existence.
"Persons approaching the end of life have often verbalized their worry about how loved ones will cope once they have passed on," said Rubino. "Our company recognizes the importance of meeting the mind, body, and spiritual needs of persons nearing the end of their life, by giving them peace and the opportunity to deliver memorable, hand-written letters and/or videos for their loved ones to cherish…forever."
To You From Beyond has a growing list of advocates, and through these partnerships they provide free letter writing supplies, known as the TYFB NoteKit, to home care agencies, assisted living facilities, and other organizations or care providers serving persons nearing the end of life. One such advocate is Betty Ferrell, Ph.D, F.A.A.N., Professor and Director of Nursing Research and Education at City of Hope Medical Center in Duarte, California.
"Those who care for people at the end of life are always searching for what more we can do to ease the journey and to comfort those who remain behind," said Dr. Ferrell. "To You From Beyond is such a gift -- a wonderful resource to give patients the opportunity to share sacred thoughts which can offer tremendous comfort at all the pivotal moments of life. "
To You From Beyond will launch to the public and begin archiving letters and videos on November 2, 2015. For more information, visit toyoufrombeyond.com or call TYFB toll-free at (844) 343-TYFB.