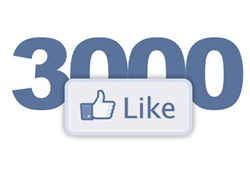 Birmingham, Lake Orion, Clarkston, Metamora Michigan (PRWEB) October 23, 2015
Women's Excellence has now surpassed the 3,000 Like mark on Facebook. Their social media presence covers multiple platforms including, Facebook, Twitter, Instagram, Pinterest, Instagram and Google+. They use their social media pages to connect with their patients and potential patients through education, community awareness, health tips and timely events.
Women's Excellence's social media is managed by The Birney Directive out of Lake Orion Michigan.
Women's Excellence is the most comprehensive obstetric and gynecologic office in Michigan. They also specialize in menopause, weight control, bladder control, endometriosis, robotic surgery, pelvic floor physical therapy, and midwifery services. The knowledgeable, well-trained, compassionate physicians and healthcare providers of Women's Excellence are taking new patients and are conveniently located in four locations throughout southeastern Michigan, Birmingham, Lake Orion, Clarkston and Metamora. For more information, visit http://www.womensexcellence.com.