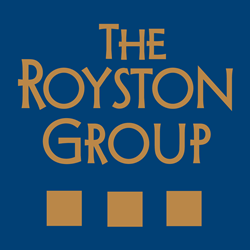 Real estate investors looking for a strong triple net property will like this Del Taco
Los Angeles, CA (PRWEB) November 03, 2015
The Royston Group has listed a single tenant net lease fast serve restaurant leased to Del Taco . The property is located in Las Vegas, Nevada just off highway 95 on El Capitan Way. The 2,153 square foot restaurant sits on 20,038 square feet of land and is leased to Del Taco on an absolute triple net lease basis for 15 years. The building was constructed in 2010 and lies in front of a Lowe's Home Improvement center.
Rob Sutton and Greg Cortese of The Royston Group started the marketing process in late October. The site benefits from excellent street visibility along N. Durango Drive and N. El Capitan Way and features a large monument sign visible from the highway. The property is also located adjacent to an Albertson's, Fresh & Easy and Walgreens creating excellent tenant synergy and strong cross over shopping. Additionally there are over 150,000 people living within a 5 mile radius of the site with an average household income above $86,000.
"Net lease investors have often found safety and stable returns in fast serve triple net lease restaurants. Real estate investors looking for a strong triple net property will like this Del Taco . The site is well located and boasts a 15 year triple net lease with a corporate guarantee." said Vice President Rob Sutton.
For more information about this property please contact Rob Sutton, CCIM.
Greg Cortese, President of The Royston Group and Rob Sutton, Vice President of the Royston Group, specialize in the sale of single tenant net lease properties. The Royston Group is a privately held commercial real estate investment firm, founded in 1992. The company provides services for a multitude of net lease commercial property types including office, industrial, retail and medical. The firm has completed over $2 billion in real estate sales since its inception. http://www.theroystongroup.com