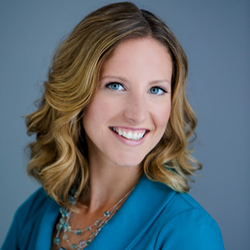 I'm excited to be part of an active group seeking solutions.
Rochester, NY (PRWEB) November 23, 2015
Amy Castronova, President of Novatek Communications, Inc., a training and documentation company serving the medical device industry, was named to the MedTech Association Board of Directors.
The appointment was announced at the association's annual conference held in Buffalo, N.Y. this past October. The conference, MEDTECH 2015, is the largest gathering of executives and senior leaders from New York State's bioscience and medical technology (Bio/Med) industry. MedTech connects New York State's Bio/Med industry through collaboration, education and advocacy. The association consists of more than 100 pharmaceutical, biotech and medical technology companies, their suppliers and service providers, and research universities.
Castronova joined MedTech in 2009, and has volunteered with the association ever since. "I dedicate my time because the work of the association is important to drive collaboration and innovation for member companies, including many of the medical device companies Novatek serves," Novatek President Amy Castronova stated. "New York legislation, FDA regulation, and health care reform are creating unprecedented speed of change and pressure on medtech companies. I'm excited to be part of an active group seeking solutions."
The Novatek blog (http://www.novatekcom.com/blog) regularly shares medtech news and key insights into the medical device market. Amy speaks and writes on ways training and documentation improve safety, compliance, patient care and results, and medical device sales.
About Novatek Communications, Inc.
Since 1989, Novatek Communications has helped companies in regulated and deadline-driven environments launch new products and capture key processes. Novatek provides technical writing and training services to medical device companies and other manufacturers launching new products, creating a QMS, or facing regulatory and compliance challenges. Novatek's custom documentation and training materials result in Active Knowledge—knowledge that improves usability and customer satisfaction without complexity and confusion. Delivering the right information to each audience in the most effective format is what distinguishes Novatek's modern documentation from standard technical writing; true learning from training. Learn more at http://www.Novatekcom.com.