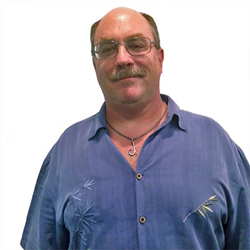 "I look forward to working with all the branch managers and getting to know them better."
Jacksonville, FL (PRWEB) October 27, 2015
Tim Wahlers, a dedicated employee of Coastal Shower Doors for the past 22 years, has been promoted to Branch Operations Manager. In his new position, Wahlers will oversee all of the branch managers at the company's four distribution centers. He will be responsible for the overall profitability of each operation, and will develop and implement standards and policies for all locations in order to reach pre-determined quality and distribution goals.
Formerly assistant plant manager under the supervision of Coastal's vice president of manufacturing, Wahlers has extensive experience in office management, inventory control and purchasing. These skills will continue to be utilized as he takes on the additional duties of his new position.
"Tim initially started with Coastal building shower doors, but his dedication and work ethic have led to promotion after promotion," says Jay Cobb, vice president of manufacturing for Coastal Shower Doors. "He's definitely a beloved employee who deserves recognition."
"The main focus I'm going to have right from the start is coordinating everyone," says Wahlers, "and getting everyone working on the same page. I look forward to working with all the branch managers and getting to know them better."
Wahlers formerly attended DeVry Institute of Technology He, his wife Angela and their two dogs live in Jacksonville, Florida, where he enjoys golfing, hunting, fishing and attending football games.
About Coastal Shower Doors
Coastal Shower Doors was founded in 1972 with the mission to create the industry's finest bath and shower enclosures. Located since its inception in Jacksonville, Florida, Coastal's manufacturing operation is housed in the most advanced and efficient bath-enclosure production facility in the world. The 250,000-square-foot, state-of-the-art facility employs more than 200 professionals making it the largest shower door manufacturing facility in the USA. Additional distribution centers are located in Atlanta, Houston and Charlotte. (http://www.coastalshowerdoors.com)