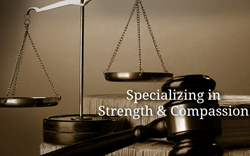 The whole system underlines exactly how important contingency based representation is for clients in need.
Los Angeles, CA (PRWEB) October 30, 2015
According to an article published October 22nd in the New York Times Magazine, there is a growing trend in American courtrooms that is seeing court cases being financed by investors in exchange for a certain percentage of the settlement or court decision. Similar to how one might invest in a business, these investors look for situations where a plaintiff has a valid and winnable case to present, yet they do not have the resources to pay for representation and court costs that are necessary to achieve a favorable outcome. In the article, the author explores the value of this practice, and whether or not it is beneficial for the legal system as a whole. According to the Law Offices of Burg and Brock, a Los Angeles personal injury firm that works on a contingency basis, while there certainly might be cases where this type of investing has helped deserving plaintiffs secure a court victory when they otherwise wouldn't have been able to do so, the whole system underlines exactly how important contingency based representation is for clients in need.
According to Cameron Yadidi Brock, the firm's chief litigator, by advancing expenses and not charging their clients legal fees until after they have won their case, clients are able to get the justice and compensation they are entitled to even if they have very modest resources. Mr. Brock explains that, for many individuals and families, the time directly following an accident is when they are often in the direst financial shape, so it can be incredibly difficult for them to come up with the funds needed to pursue a case.
Mr. Brock also notes that, while it is understandable that some law firms would not want to operate on a contingency basis in an effort to protect their finances against the possibility of losing a case, the Law Offices of Burg and Brock has a track record that allows for heightened confidence. He explains that, across over 5000 personal injury cases, the firm successfully secured compensation for 98 percent of clients. He explains that the slim chance that a case may not go in a client's favor should not dissuade lawyers from taking these complex cases, and a certain amount of grit is necessary to ensure that everyone has a shot at justice.
For more information about the talented team of attorneys at The Law Offices of Burg and Brock, and about the successes that they have had with their clients, potential clients can call the firm today at (888) 979-7979 or visit them online at http://www.LegalDefenders.com.