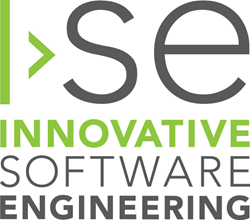 CalAmp and ISE Fleet Services are working together to provide a comprehensive solution to help meet their evolving business objectives.
Coralville, Iowa (PRWEB) October 25, 2015
ISE Fleet Services, a leading provider of FMCSA compliant Electric Logging Devices, announced today a partnership with CalAmp to offer ISE's eFleetSuite compliance application with CalAmp's LMU-4200™, a next-generation location and messaging unit, and MDT-7 Android-based mobile data terminal. This partnership provides fleet operators with a configurable end-to-end solution to manage drivers' hours-of-service and vehicle maintenance compliance in conjunction with these CalAmp products, enabling a safer, more profitable operation.
"We are excited to announce this partnership with CalAmp, which will enable ISE Fleet Services to increase our market presence in the mobile safety and compliance space by providing an end-to-end safety and compliance focused solution geared toward satisfying the increasing needs of commercial fleet customers," said Hass Machlab, President and CEO of ISE.
With a rapidly changing regulatory landscape and the Compliance, Safety, Accountability (CSA) program focusing more attention than ever on identifying hours-of-service and maintenance violations, fleet operators must have confidence in their compliance processes.
"This partnership allows ISE Fleet Services to offer their easy-to-use, commercial-grade compliance application on the CalAmp MDT-7 Android mobile data terminal designed to support enterprise customers with diverse fleets," said Greg Gower, Senior Vice President and General Manager of CalAmp's MRM business. "CalAmp and ISE Fleet Services are working together to provide a comprehensive solution to help meet their evolving business objectives."
This new solution will be available later this year throughout North America.
The ISE Fleet Services Driver Logs solution complies with FMCSA regulations specified in Part 395.15 for Hours-of-Service and Part 396.11 and .13 for equipment inspections
About CalAmp:
CalAmp is a proven leader in providing wireless communications solutions to a broad array of vertical market applications and customers. CalAmp's extensive portfolio of intelligent communications devices, robust and scalable cloud service platform, and targeted software applications streamline otherwise complex Machine-to-Machine (M2M) deployments. These solutions enable customers to optimize their operations by collecting, monitoring and efficiently reporting business critical data and desired intelligence from high-value mobile and remote assets. For more information, please visit http://www.calamp.com.
About Innovative Software Engineering:
Innovative Software Engineering (ISE) is a leading engineering and systems integration firm that delivers innovative, end-to-end mobile and enterprise solutions. ISE's business is segmented into three divisions, each focused on an aspect of the company:

Professional Services offers clients a complete spectrum of software engineering services including solutions in the areas of Big Data, Mobile App Development, Vehicle Telematics and Engineering Process.
Compliance Services provides ISE's proprietary vehicle telematics solution, eFleetSuite, to transportation industry service providers globally and includes robust safety & compliance applications such as electronic driver logs.
Fleet Services leverages eFleetSuite to provide an end-to-end safety-focused solution geared toward satisfying the needs of commercial fleet customers and partners throughout North America.
More information about ISE and ISE Fleet Services is available on their websites at: http://iseinc.biz/ and http://iseinc.biz/fleet-services/.
#####