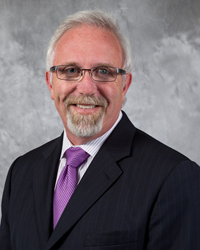 Some of the most meaningful financial services work we do is for small business owners and non-profits
Reston, Virginia (PRWEB) October 23, 2015
John H. Wolff, CEO and founder of Capital Fiduciary Advisors (CFA), a financial services firm with six locations in the greater Washington, DC area, was recently honored with SmartCEO magazine's Money Manager Award. This program recognizes bankers, wealth managers, and investors who demonstrate extraordinary service and commitment to their clients. Honorees are nominated by their peers and selected by an independent panel of business leaders.
"I'm thrilled to receive this award, not just personally, but also on behalf of the entire CFA team," says John Wolff, founder and CEO. "I'm a financial advisor because I have a passion for helping our clients. Financial security provides stability whether you are an individual, business owner, or as is the case of some of our clients, a non-profit or endowment doing good work in the community."
Wolff has close to three decades of financial investment experience. The award is the most recent addition to his impressive portfolio of experience and honors, with Capital Fiduciary having been named a Premier Wealth Advisor by the Washington Business Journal; awarded a 5-Star Rating in recognition of Competence, Ethics and Business Practices by the Paladin Registry; included in America's Select Financial Advisors, the definitive honor roll of Financial Advisors; and recently invited to Barron's Top Independent Advisors Summit, a gathering of the top 100 Independent Financial Advisors in the US.
Wolff is a member of several local organizations, including the Board of Directors and Treasurer of Loudoun Youth Inc., and also chairs the Investment Committee at Capital Fiduciary Advisors and the Community Foundation for Northern Virginia. Wolff is also involved with environmental organizations such as the Nature Conservancy, and Loudoun County's agricultural initiatives.
"Some of the most meaningful financial services work we do is for small business owners and non-profits," says Wolff. "It's gratifying to be recognized by my peers for my work and commitment to these groups that mean so much personally to me."
Wolff will be presented with the award at a ceremony in October.
About Capital Fiduciary Advisors (CFA)
Capital Fiduciary Advisors is an award-winning Registered Investment Advisor ("RIA") and financial services firm with six office locations in the greater Washington, DC area. The firm provides strategic wealth management and asset allocation advisory services to individuals/families, institutions, and non-profits.
Learn more about them online at http://www.capitalfiduciaryadvisors.com