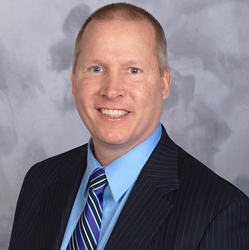 Disaster victims are often entitled to special legal protections under state and/or federal law. How those will apply depends on the facts and circumstances of each case, but it's important to work with lawyers who have experience in those areas.
New York, NY (PRWEB) November 11, 2015
Kaplan Lawyers PC, long established as a leading New York personal injury law firm, announced this week that it is taking specific measures to better serve the victims of natural disaster throughout the Empire State.
New York is no stranger to natural disaster. Blizzards, hurricanes, fires, and floods pose the biggest threats, though earthquakes represent a modest concern for the region as well. The state is still reeling from the effects of Hurricanes Sandy and Irene, as well as Tropical Storm Andrea.
Recently, the New York branch of the U.S. Federal Reserve announced that it was ramping up its operations in Chicago in the fear that additional disasters may render their New York City operations impossible. Even more recently, officials feared that Tropical Storm Joaquin could cause devastation for New York, though the storm ultimately failed to reach the Big Apple.
"With Hurricane Season still underway, and on the heels of National Preparedness Month in September, it occurred to us that we need to make sure the people of New York know they have a legal resource they can turn to on Day One, should another disaster strike us without warning," said John Tucker, the Kaplan firm's Director of Claims Management.
Specifically, that means easy and affordable access to legal representation in the early hours of a disaster's aftermath, when evidence of damages can still be preserved and financial relief matters most.
Free Consultations with New York City Natural Disaster Attorneys
The firm's new plan begins with free consultations, which it already makes available to other personal injury victims.
"This is something we've been doing all along," Tucker says, "but we want to make sure disaster victims are aware that this is available to them in particular."
In a free consultation, disaster victims can speak directly with one of the New York City natural disaster attorneys at Kaplan Lawyers PC and get answers to preliminary questions about their rights under the law.
"We can help people understand their rights, what their next steps might look like, what to say (and not to say), how much a potential lawsuit might be worth, and whether they should consider taking action. We do all this at absolutely no charge and with no obligation," Tucker said. "You don't have to hire us at that point. We're just there to help."
Contingency Fees Allow Victims to Hire a Lawyer with No Upfront Payment
Kaplan Lawyers PC also extends its legal services to disaster victims on a contingency fee basis, which means the victim does not have to pay anything for the firm's services unless the firm is able to recover financial compensation for the victim.
"If you've been hurt after a disaster in New York and we're able to accept your case, then you aren't going to have to pay us a penny unless we reach a settlement or a victory in your case," Tucker said. "No upfront costs, nothing out of pocket. We take the risk in that regard so that the victims of these disasters don't have to. They have enough on their plates."
An Emphasis on Rapid Response for New York Disaster Victims
Perhaps most notable in the firm's outreach to New York disaster victims is its commitment to rapid-response representation.
"We aren't going to ask victims to submit an online request form and then wait around for weeks until a lawyer calls them back," Tucker said. "We have a direct, local telephone line and a direct email address. Victims can contact us when they need us, and we're going to do everything in our power to avoid the kinds of delays that you see in the typical law firm environment. Time matters in litigation, especially in natural disasters."
Making the Most of Special Protections for Victims
In explaining why victims should turn to Kaplan Lawyers PC first, the firm points to its years of experience in handling natural disaster and man-made disaster cases in New York. Their New York natural disaster attorneys have handled everything from hurricanes and snowstorms to airplane crashes, fires, explosions, and terrorist attacks.
"Disaster victims are often entitled to special legal protections under state and/or federal law," Tucker explained. "How those will apply depends on the facts and circumstances of each case, but it's important to work with lawyers who have experience in those areas. We're proud to say that our New York City natural disaster attorneys have that."
"Everybody needs a helping hand in times of crisis," he added. "We want that hand to be ours."
About Kaplan Lawyers PC
Kaplan Lawyers PC is a New York City personal injury law firm that helps victims of personal injury and their families in Bronx, Queens, and Kings Counties, as well as all of New York City. For more information or to get help with a potential claim, call Kaplan Lawyers PC in the City at (212) 563-1900 or on Long Island at (516) 399-2364.