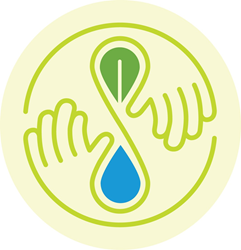 The conference will address, among many topics, the current state of the local food marketplace.
San Diego, CA (PRWEB) October 26, 2015
Less than a week and a half remains to register for Seedstock's 4th Annual Sustainable Agriculture Conference: "Innovation and the Rise of Local Food," scheduled for Nov. 3 – 4, 2015 at UC San Diego. The event's Nov. 3 "Future Farm Field Trip" has sold out, but a limited number of tickets are available for the symposium on Wednesday, Nov. 4.
Expanding on the foundation of its past three conferences, this year's Seedstock event will focus on the economic, environmental and community benefits that result from the development of robust local food systems. Through keynotes and panels, the program will address the current state of the local food marketplace from the diverse vantage points of the grower, distributor, retailer and institutional buyer; the impact of technology and its potential to transform the food system into one that is more local; how hydroponic and indoor growers utilize sustainability, embracing innovative business models and pushing the limits of agricultural technology to expand the local food marketplace; urban farming and its role in expanding local food access, benefiting community and growing local economies; and more.
The conference is ideally suited for new and established farmers, entrepreneurs, investors, suppliers, restaurant owners, city planners, economic development officials and elected officials. For additional information and to purchase tickets, please visit: http://seedstockconference.com.
About Seedstock:
Seedstock is a social venture that fosters the development of robust and sustainable local food systems through consulting services and the use of a variety of tools, including the news and information blog Seedstock (http://www.Seedstock.com) and live events. Seedstock works with government agencies, municipalities and all private sector stakeholders to create a sustainable food ecosystem of innovation, entrepreneurship and investment.