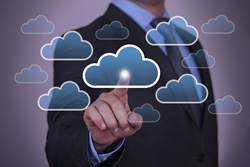 Our Ascertified Hosted Testing Service has enabled us to help address the issue of rapidly assisting companies to prepare for the implementation of EMV.
Las Vegas, Nevada (PRWEB) October 27, 2015
Ascert and Odyssey Information Services announce they are teaming up to provide a unique service in the cloud. The Ascertified Hosted Service provides cloud based certification & testing environments that allow users to benefit from the unique automation characteristics of Ascert's VersaTest testing products without incurring the time and cost of internal infrastructure changes. Odyssey brings established, professional help desk and system support services to the partnership, resulting in a robust service offering in terms of both technology and customer service. Both Ascert and Odyssey will be attending Money20/20 in Las Vegas, NV to promote their new venture.
Odyssey manages and monitors systems for very large IT operations through its Remote Systems Management service, which is used to support the Ascertified.com site in delivery of world class testing solutions for payments systems. Ascert's customers include some of the largest financial institutions in the Americas and EMEA.
"Odyssey is excited to participate in Ascert's innovative industry offerings and solutions," said Steve Donaldson, VP of Professional Services at Odyssey. "I look forward to a continued partnership with Ascert and I'm excited to see what the future has in store for us both."
Ascert's growing library of standard testing simulators for customers such as MasterCard, Visa, SWIFT, Faster Payments, American Express, Diners Club, Discover, Apple Pay, Interac, etc., combined with the expertise and support available from Odyssey's extensive pool of consultants, allows targeted solutions to be implemented rapidly and efficiently.
"Our Ascertified Hosted Testing Service has enabled us to help address the issue of rapidly assisting companies to prepare for the implementation of EMV", said Andrew Mould, Managing Partner at Ascert. "We realized that the EMV mandate would require us to significantly ramp up our on-boarding and delivery capabilities in order to meet the industry's testing need. Odyssey has enabled us to deliver a quality product in a rapid fashion with world class 24x7 support. We've been able to help companies quickly expand from just a few internal testers by tapping into the capabilities of Odyssey's Remote Systems Management."
Ascert, founded in 1992, is a leading provider of premier testing software solutions, creating automated software testing solutions that help companies measure the performance, reliability and scalability of their mission-critical back-end servers and applications. Off-the-shelf simulators include solutions for EFT testing, POS testing, stress testing, ATM testing, Fraud testing, IFX testing, EMV/chip card testing, ISO8583 testing, ISO 20022 testing and 3270 / 6530 terminal testing. Ascert's custom simulators have also been used for testing air traffic control systems and biometric payment systems.
Odyssey provides infrastructure support services and expert consultants in all areas of technology. Odyssey is a global firm headquartered in Plano, TX since March of 2000.
To find out more about Ascertified testing services, visit the Ascert web site http://www.ascert.com or contact a local Ascert office toll free at 1-877-ASCERT-IT
For more information on Odyssey visit http://www.odysseyis.com or contact its toll free line at (800) 982-4319.