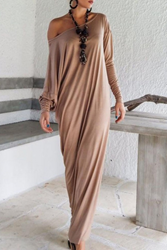 The brand is going to do the fall clearance this month. Most of the clearance products will be shipped within 24 hours.
(PRWEB) October 26, 2015
OASAP is going to start a fall clearance by the end of this month. The main clearance products include classic little black dresses, rompers, sweater, skirts, and accessories. Meanwhile, most of the products are expected to be shipped within 24 hours.
As a well-established fashion brand, OASAP has been forcing on improve women's everyday life quality. In August, the brand released their well-loved fall collection. The collection was very popular among the customers. The clothes are praised for their design, color, texture and elegance. It is worth mentioning that the vintage design allows ladies of all sizes can find their fit among this classic collection.Beside that, the collection can be worn in everyday life as well as formal occasions. When the season comes to an end, the brand now decides to lower down the price. According to OASAP, forty percent of the clearance products are within the 9.99 dollars mark.
"The customers will be amazed when they really see the price," Mr. Moore, chef executive officer of OASAP said.
More information about this huge sale can be found here.
ABOUT OASAP
OASAP IS: A High-street Fashion Online store
OASAP Likes to: Deliver fashion & love!
OASAP is a global online store dedicated to high-street fashion by offering various kinds of women's apparel, bags, shoes, jewellery accessories, beauty products, etc.
OASAP was founded in late 2011, and has already grown to be the leader of high fashion online stores. We keep updating products at a high rate every day. The brand updates more than 300 new products each week, including little black dresses, vintage dresses, printed dresses, maxi dresses, lace dresses, floral dresses and so on.