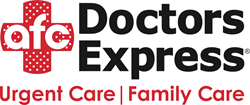 You can still get the flu even though you have been vaccinated for various reasons.
Denver, CO (PRWEB) October 26, 2015
With flu season upon the American public, AFC/Doctors Express Cherry Creek Urgent Care family health clinic has released a series of tips on preventing the flu this year on October 8 of 2015.
Currently, flu activity in the United States is unusually low. However, the Centers for Disease Control and Prevention (CDC) recently received reports telling of early outbreaks in various institutions around the United States.
While it is hard to predict what the rest of the flu season will be like, outbreaks can transpire as early as October, spanning as late as the end of May. In Colorado alone in 2014, over 100 individuals had to be hospitalized due to flu complications. For this reason, AFC/Doctors Express Cherry Creek Urgent Care has released several important tips.

According to medical professional Dr. Johnny Shen, one of the best ways to be proactive and protect yourself against the flu is to receive a flu vaccine as soon as it becomes available. Upon receiving the vaccine, it takes approximately two to three weeks to for the vaccine's antibodies to develop in the body and effectively protect the individual against the flu.
According to the CDC, a yearly vaccine for all individuals 6 months and older is an essential and diligent flu prevention tactic. With the vaccine, you have the option of either getting a shot or the nasal mist, as both versions work sufficiently.
Specifically, the nasal mist vaccine is for individuals between the ages of two and 49, and with people who are not pregnant, and do not have asthma or immunodeficiencies.
Parents and adults should keep pain relievers, fever reducers, and other cold and flu medications on hand, as well as thermometers and a well-functioning humidifier. Keeping hand sanitizer on hand will help to combat airborne germs and switching to paper goods will do the same.
For individuals at high-risk for serious influenza complications, vaccination is especially vital. In addition to vaccinations, individuals should wash their hands frequently and avoid contact with sick people.
"You can still get the flu even though you have been vaccinated for various reasons," says Dr. Shen. "You may have been exposed to the flu prior to getting the vaccination, you caught the flu before the vaccine became effective, you are exposed to a flu virus that is not included in the seasonal flu vaccine, or your health status may be a factor."
When it comes to flu symptoms, the most common symptoms to experience include rapid onset of a fever, body aches, chills, and fatigue. For the most part, individuals with mild symptoms will typically not need further medical care or antiviral medications, and will recover in about two weeks time.
For those who experience complications from influenza, hospitalization often occurs. Pneumonia, bronchitis, sinus infections, and ear infections are a few examples of influenza related complications. For those with chronic health problems, influenza can often exacerbate these issues.
About AFC/Doctors Express Cherry Creek Urgent Care
Doctors Express Cherry Creek has a physician on-site seven days a week. Their urgent care service offerings include family care, x-rays, lab testing, flu shots, sinus pain care, physical exams and more. Patients visiting Doctors Express Cherry Creek can get quality medical assistance and treatment for common illnesses without having to experience the long wait times and costly bills of an ER visit. To learn more, visit doctorsexpresscherrycreek.com.