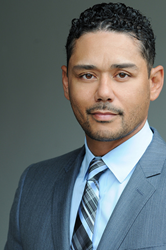 By simplifying and carefully accommodating these demands, these same businesses will also be enabled to serve customers from other emerging global markets, expanding the U.S. commerce footprint.
Los Angeles, CA (PRWEB) October 26, 2015
Economic policy affects a country's ability to provide capital, health care, social services, education and basic infrastructure. At the same time, it does not operate in a vacuum. Some say that to be successful, policy must be properly tailored to the needs and realities of the global marketplace. Cleveland Brown, CEO of global payment processing provider Payscout, Inc., sees two factors as paramount to driving growth in the global marketplace today: entrepreneurialism, and the worldwide electronic commerce system—a system that now consists of online and mobile payments, as well as traditional over-the-counter, card-based transactions.
Not surprisingly, online commerce is the single, most effective way—and sometimes the only effective way—for start-up companies, in particular, to attain the market penetration they need to survive. But online commerce, notes Brown, is only one aspect of what has become a much larger eCommerce picture. While total U.S. retail sales for 2014 were over $2.7 trillion, pure browser-based, online commerce only accounted for 6.4% of that total.1 However, the vast bulk of total consumer spending—70%—was done via electronic payment through not only online commerce, but also mobile devices and Internet-enabled terminals. Therefore, Brown contends, the electronic payments industry on the whole has really become an "eCommerce" industry, and it is a fundamental contributor to the health of global commerce; this is borne out by worldwide eCommerce—or electronic consumer spending—already at $4.6 trillion in 2012, and now projected to reach $7.3 trillion by 2017.2
"Consumer adoption of electronic commerce has evolved so rapidly over the past 10 years, it has combined the payment industry's provisions into a more synonymous model," said Brown. "Today, all electronic commerce transactions are made via Internet-enabled devices, and they can be made from anywhere; so, in reality, this simplifies the conventional wisdom of the eCommerce concept."
And Brown's groundbreaking ideas don't stop there. As a participant in a survey of global business leaders conducted for a recent special supplement to Forbes, Brown was also asked to help provide a wish list of ways in which the U.S. government could encourage and support entrepreneurs. At the top of the list, he commented that entrepreneurs would benefit if the government were to provide tax incentives and tax breaks to businesses that participate in global commerce. Another issue is encouraging immigration, particularly reforming the U.S. visa program for international students, so that they'll be able to stay and work in the U.S. According to Brown, this will allow U.S. businesses to have more opportunities to hire the talent they need for continued success, and it will also provide critical cultural empathy needed for further global expansion of U.S. markets.
Brown indicated that these suggestions are aimed at a tactical, rather than a structural, approach to changing economic policy. Although doubts linger in some quarters regarding post-crisis measures taken in the U.S., Brown notes that the current state of the U.S. economy is strong. The current correction aside, Brown feels that the U.S. is in a position to be relevant to other economies, as exemplified by GDP growth, an increasingly positive employment situation, and consumer confidence. In fact, the U.S. GDP growth is at an all-time high, and in the third quarter, the economy actually advanced at the fastest pace since the third quarter of 2003.4 The U.S. dollar has also reached a four-year high.6 In 2014, the labor market had its best year since 1999, with a 5.6% jobless rating—the lowest level since June, 2008.6
According to Brown, all of these indicators suggest that it's time for government officials and the payments industry to consider ways to help entrepreneurs, and specifically the budding generation of millennial entrepreneurs currently at play. This phenomenon, recently profiled in a Forbes/Societe Generale white paper on global entrepreneurship, also indicates that entrepreneurs cannot fully flourish without the right social, legal and political conditions.
As the current entrepreneurial wave continues to crest, leading to the emergence of an even stronger global economic presence for the U.S., Brown also feels that it's a good time for the U.S. government to collaborate openly with the electronic payments industry in an effort to provide entrepreneurs with the resources and support they need to thrive. "The federal government and the payments industry are well aligned to facilitate joint pathways which will ensure that U.S. entrepreneurs can prosper amidst heavy consumer demand for streamlining electronic commerce," Brown added. "By simplifying and carefully accommodating these demands, these same businesses will also be enabled to serve customers from other emerging global markets, expanding the U.S. commerce footprint."
Payscout's primary mission is to support the entrepreneurial dream one transaction at a time, and the company is prepared to lead the charge in establishing such public/private partnerships, along with its day-to-day focus on helping entrepreneurs to participate effectively and securely in the global economy. In this spirit, the company urges the U.S. government to implement changes which will enable Payscout, the electronic payments industry, and the businesses they serve to succeed globally as a result of cutting-edge eCommerce solutions and government policies that will enable entrepreneurial growth and expansion.
About Payscout, Inc.:
"Payscout Supports the Entrepreneurial Dream One Transaction at a Time."
Payscout is a global payment processing provider covering six continents by connecting merchants and consumers via credit, debit, ATM and alternative payment networks. What differentiates Payscout is their mission to support the entrepreneurial dream one transaction at a time. They achieve this by being a thought leader in the payments industry. Their "GO GLOBAL NOW" technology platform gives merchants instant access to 100+ countries, billions of consumers and trillions of dollars. Payscout offers payment processing solutions for brick-and-mortar and eCommerce transactions. The company has earned acclaim as a new-generation provider of merchant banking services, specializing in online/‌eCommerce retailers with a predominant proportion of card-not-present (CNP) transactions, and it is one of the few providers to deliver a true global payment solution that encompasses all merchant risk verticals. Customers can access Payscout's credit card processing services via a state-of-the-art, web-based user portal and through direct interactions with highly-trained experts. In addition to supporting thousands of clients across a multitude of industries and all 50 U.S. states, Payscout maintains global partnerships with VISA USA, Bank of America Merchant Services, VISA Europe, VISA Latin America, VISA Asia Pacific, MasterCard Worldwide, China Union Pay, Deutsche Bank, First Data and Payscout Brazil. Payscout was recognized as one of America's fastest-growing privately held companies in 2014 and 2015, ranking #2,416 in 2014 and #434 in 2015, on Inc. magazine's Inc. 500/5000 list. Within the financial services industry, Payscout placed #140 in 2014 and #24 in 2015. For more information, visit http://www.payscout.com.
1. "Total US Retail Sales Top $4.5 Trillion in 2013, Outpace GDP Growth," eMarketer, April 10, 2014. emarketer.com/Article/Total-US-Retail-Sales-Top-3645-Trillion-2013-Outpace-GDP-Growth/1010756.
2. "Why Are Electronic Payments Important?" Electronic Transactions Association/Strawhecker Group, 2013. electran.org/wp-content/uploads/ETAPaymentsInfographic.pdf.
3. Dasgupta, Saibal, "Experts Question China's Economic Policy," Voice of America, July 15, 2015. voanews.com/content/china-gdp-growth-holds-steady-modest-7-percent/‌2862223.html.
4. "United States GDP Growth Rate," Trading Economics, December 23, 2014. tradingeconomics.com/‌united-states/gdp-growth.
5. Schuman, M., "The Strength of the U.S. Dollar Reflects Global Economic Reality," TIME, November 3, 2014. time.com/3553962/us-dollar-greenback-currency-money-global-economy-treasury-securities/.
6. "Employment Gain Boosts U.S. Role as Global Standout: Economy," Bloomberg News, January 9, 2015. bloomberg.com/news/articles/2015-01-09/december-employment-gain-caps-best-year-for-u-s-since-1999.