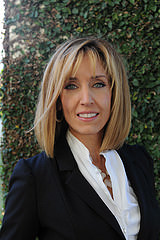 With the holiday shopping season nearly upon us, online merchants need to be proactive in implementing strategies that will ensure maximum profitability.
Tampa Bay, FL (PRWEB) October 26, 2015
A recent survey of top Internet retailers found that over one-third are unprepared for the 2015 holiday shopping season (1), while another study revealed that eCommerce and mobile fraud are on the rise (2). Chargebacks911—a leading dispute mitigation and risk management firm—asserts that online merchants should heed these research findings and implement fraud prevention strategies to minimize losses during upcoming holiday shopping season.
According to a survey conducted by email marketing firm Campaigner, 38% of Internet retailers have not yet begun preparing for the holiday season. Among those already executing their holiday strategy, 70% anticipate their 2015 mobile channel sales will surpass last year's. The survey also reported that 71% of respondents cited social media integration as the most important add-on for email marketing success. Among retailers offering direct-buy buttons on social channels, 54% are doing so on Facebook and 17% on Google (1).
"With the holiday shopping season nearly upon us, online merchants need to be proactive in implementing strategies that will ensure maximum profitability," said Monica Eaton-Cardone, co-founder and Chief Operating Officer of Chargebacks911. "However, boosting sales is only part of the equation; it's equally critical to protect against losses. Fraud prevention measures should be an essential component of retailers' pre-holiday preparations, especially since online and mobile channel fraud continues to grow."
LexisNexis' annual True Cost of Fraud Survey found that fraud loss as a percentage of revenue more than doubled from 2013 to 2015, rising from .53% to 1.39% for large eCommerce merchants and from .80% to 1.68% for mCommerce merchants. The report also stated that remote-channel fraud—including online and mobile—is up to seven times as difficult to prevent as in-person fraud, and noted that card-not-present (CNP) fraud is expected to jump from $10 billion to $19 billion over the next few years (2).
Eaton-Cardone cautions that while online, mobile and social media channels offer consumers more purchase options and greater convenience, they also multiply the potential for shoppers to become a victim or perpetrator of fraud. "Credit card issuers' zero-liability policies guard consumers against identify-theft fraud losses; however, the chargeback process that was originally designed to protect consumers is now being used to commit fraud against merchants," she explained.
Evidence suggests that up to 86% of chargebacks may be fraudulent (3), with consumers ordering and receiving merchandise but then disputing the transaction. They might claim they did not place the order, that the order was never received, or that the merchandise was defective or not as advertised. Often referred to as "friendly fraud," this form of online shoplifting places the burden of proof on merchants and can result in lost sales, merchandise and shipping/handling costs in addition to chargeback fees.
To identify weak points and protect against cybershoplifting and other types of fraud, Eaton-Cardone advises retailers to employ an effective risk management strategy. Choosing a partner with proven expertise and the highest win rates for chargeback cases can help merchants prevent losses and retain more profits during the busy holiday shopping season and throughout the year.
For more information on Chargebacks911 and its risk management solutions, or to download a free chargeback prevention eBook, visit http://chargebacks911.com.
About Global Risk Technologies and Chargebacks911:
Global Risk Technologies is most known for its role in payment processing solutions that cater to each side of the value chain: Chargebacks911.com and eConsumerservices.com. The firm is headquartered in Tampa Bay, Florida, with offices in Ireland and Atlanta. They have approximately 350 employees worldwide and currently manage over 200MM transactions worldwide each month.
Chargebacks911 is a division of Global Risk Technologies, and was developed specifically for merchants to offer immediate aid through proprietary technology and provide the necessary function that gives merchants the freedom to focus on their core competency and optimize their in-house skill set. Chargebacks911 focuses on chargeback mitigation and risk management. They specialize in servicing Internet merchants and acquiring banks, offering dispute response solutions and deep analytics. Chargebacks911 works with their client base to help them keep dispute rates down and retain their ability to accept credit cards. For more information, visit http://www.chargebacks911.com.
1. Campaigner/j2 Global. "Red Alert: Over One-Third of Internet Retailers Unprepared for Year's Biggest Shopping Season"; press release issued September 29, 2015. campaigner.com/about/news-room/2015/press-release-9-29-2015.aspx
2. LexisNexis. 2015 LexisNexis Risk Solutions True Cost of Fraud Study; September 2015. lexisnexis.com/risk/insights/true-cost-fraud.aspx
3. Rampton, John. "How Online Fraud Is a Growing Trend"; Forbes; April 14, 2015. forbes.com/sites/johnrampton/2015/04/14/how-online-fraud-is-a-growing-trend/