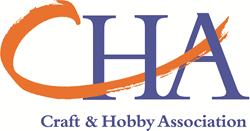 "Moving the Show to Phoenix in 2017, and beyond, will provide continued ROI benefits for our exhibitors and offers a timeframe and venue that is optimal to the attendee experience."
Elmwood Park, NJ (PRWEB) October 27, 2015
The Phoenix venue was selected to address significant CHA member feedback on timing, location and affordability, among other considerations. The Phoenix Convention Center will also allow the CHA MEGA Show to grow and expand through co-location with relevant associations and trade groups, thus creating an industry event without comparison.
CHA members asked to change the dates of the annual event to later in the month of January and Phoenix was among a select number of venues able to accommodate timing.
The CHA MEGA Show, will not overlap with other large industry events to avoid scheduling conflicts for exhibitors and attendees.

The CHA MEGA Show will be three days, instead of the current four-day format, as requested by members.
The Phoenix Convention Center is conveniently located to serve the CHA geographically diverse audience. It is just 15 minutes away from Sky Harbor International Airport--, the "Healthiest Airport in America"--- and hub for American Airlines and Southwest, and services hundreds of international flights each day.
Affordable hotels with unique dining options and chain restaurants for all budgets, palates and dietary restrictions are within walking distance of the Convention Center.
The Convention Center has its own dedicated stop on the METRO Light Rail line, and the free Sky Train runs 24/7 every three minutes; making it easy to get to and from the airport, hotels, and the center of Phoenix.
Phoenix is a dynamic and affordable city and the Convention Center draws from Arizona's colorful landscape with natural light streaming in from dramatic architecture reminiscent of the Grand Canyon.
Phoenix has a vibrant creative arts community with museums, theaters, galleries and live music for evening and extended stay entertainment.
"We are excited to be heading to Phoenix in 2017," said Mark Hill, Interim President and Chief Executive Officer. "Moving the Show to Phoenix in 2017, and beyond, will provide continued ROI benefits for our exhibitors and offers a timeframe and venue that is optimal to the attendee experience. Our commitment to improving and expanding our annual event builds on our vision to create a healthy, vibrant, exciting and innovative community that enriches people's lives through crafting and other creative activities."
2016 CHA MEGA Show (Anaheim, CA) attendees will be treated to a "Phoenix Rising" preview, with literature and presentations on things to do in the area, and will have the opportunity to speak with Phoenix Convention & Visitors Bureau staff, who will be available to answer questions. There will also be southwestern-style snacks in The Hub (members lounge) on the Show floor along with promotional awards and drawings for air and hotel discounts and other prizes.
The CHA MEGA Show is the only event of its kind in North America, showcasing the latest crafting trends, innovations and education that will drive consumer sales in the year ahead. More information can be found at http://www.chamegashow.org.
###
ABOUT THE CRAFT & HOBBY ASSOCIATION
The Craft & Hobby Association (CHA) is an international non-profit trade association consisting of thousands of member companies engaged in the design, manufacture, distribution and retail sales of products worldwide in the craft and hobby industry. For more information about CHA, membership or its award-winning CHA Conference & Trade Show, visit http://www.craftandhobby.org or http://www.chamegashow.org.