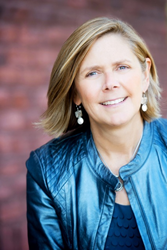 "Beth is a dynamic leader with a sharp mind and a brilliant knack for bringing strategy and technology together to create success." John R. Ingram, Chairman, Nashville Entrepreneur Center
Nashville, TN (PRWEB) October 26, 2015
John R. Ingram, Chairman of the Board of Directors of The Nashville Entrepreneur Center (EC), announced today that Beth R. Chase, Founder and Chief Executive Officer of C3 Consulting, has been named Chairman-Elect of the Entrepreneur Center, effective January 2016.
"Beth is a dynamic leader with a sharp mind and a brilliant knack for bringing strategy and technology together to create success – whether it's driving meaningful change in growth businesses through her consulting firm, innovating with community non-profit organizations, or advocating for Metro Nashville Public Schools in creating a Learning Technology Plan for the district," said John R. Ingram.
"She has a proven record of innovation and achievement in the community and specifically with the EC, including being named the 2013 NEXT Award Entrepreneur of the Year. Beth is the perfect choice to serve as Chair-Elect for the EC, and I'm proud to announce her appointment and look forward to working with her in the next year," Mr. Ingram added.
Beth Chase and her firm, c3/consulting, advise Fortune 1000 and growth companies in planning and delivering transformational change.
Ms. Chase is an active community leader with involvements in the Nashville Chamber of Commerce, Nashville Entrepreneur Center, Nashville Healthcare Council, Leadership Nashville, Community Foundation and YWCA among other organizations.
"I'm honored to serve the Entrepreneur Center in this capacity. We have a tremendous opportunity to leverage our core capabilities to drive smart economic growth in the Nashville Area." said Beth R. Chase.
Ms. Chase will serve as Chair-Elect through the year of 2016 and then become Chairman, effective January of 2017.
"The EC has had tremendous success in recent years, and Beth is just the person to keep this momentum going," said Stuart McWhorter, President and CEO, Nashville Entrepreneur Center. "She is a creative thinker and a mentor with great energy, and we welcome her to the team."
Mr. McWhorter also announced the following new board members, effective January 2016.
Jason Epstein is a business attorney and partner in the Nashville office of Nelson Mullins. He advises clients of Fortune 500, mid-market, or small businesses and he serves as an advisor to the C-Suite and inside General Counsel regarding business-related law. Mr. Epstein is the co-head of the Technology and Procurement Industry Group for the Nelson Mullins.
Jose Gonzalez is an Instructor of Entrepreneurship and Management at Belmont University and a Co-Founder of Conexion Americas. His focus is in Social Entrepreneurship and Economic Development and Entrepreneurship and he currently works with a project on fair trade and other economic development programs in Guatemala.
Angela Humphreys is a member at Bass, Berry & Sims PLC and Chair of the Healthcare Practice. She has led complex healthcare transactions valued in excess of $14 billion and counseled national healthcare leaders on more than 100 surgery center and dozens of hospital sector and health plan transactions.
Janet Miller is CEO and Market Leader, Nashville, for Colliers International. Prior to Colliers, Ms. Miller served as the Chief Economic Development Officer for the Nashville Area Chamber of Commerce for 21 years, which included recruiting new companies to the region and working with existing companies on retention and expansion projects.
Chris Sloan, shareholder with Baker, Donelson, Bearman, Caldwell & Berkowitz, PC, is chair of the Firm's Emerging Companies Group and focuses his practice on start-ups and other emerging businesses and also handles complex software and other IT transactions. He is actively involved in the Nashville Technology Council.
Yiaway Yeh is the Google Fiber Expansion Lead for New Initiatives. He is a former Co-Chief Innovation Officer, Nashville and Davidson County Metro Government, which included supporting Nashville's entrepreneurial ecosystem. Mr. Yeh was the former Mayor and a City Councilmember of Palo Alto, CA.
In addition to these new board members, the Nashville Entrepreneur Center is adding two Ex-Officio board seats to include one representative from the Nashville Social Enterprise Alliance and one representative from the Music City Music Council.
ABOUT THE NASHVILLE ENTREPRENEUR CENTER
The EC, with offices at 41 Peabody Street in the Rutledge Hill area, was founded as an economic development initiative of the Nashville business community with a vision to become the best place in America for entrepreneurship. Its mission is to connect entrepreneurs with the critical resources to create, launch and grow businesses.
The EC fosters innovation and entrepreneurship by helping to start businesses and create jobs. As a non-profit 501(c)3 organization, the Center is funded through sponsorships, partnerships, donations and grants. The EC relies on support from leading corporations, successful entrepreneurs and those who have a vested interest in the Center's success. For more information, visit our website at http://www.ec.co
Contact: Elizabeth Fielding 615.321.3110 / elizabeth(at)tsgnashville(dot)com