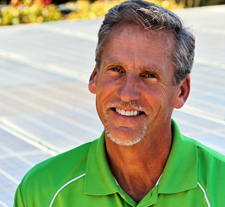 we want to do everything we can to be there for them to get them trained and ready for jobs in solar
Murrieta, CA (PRWEB) October 27, 2015
"We are receiving an increasing number of calls from employers within the solar arena," said Steve Fulgham, Co-Founder of The Veteran Asset. "While we thought we were finished training for the year and preparing for a massive start in 2016, we have re-considered and are adding one final class in December 2015. Service members are transitioning monthly, and we want to do everything we can to be there for them to get them trained and ready for jobs in solar."
The #SolarVets two-week course, now scheduled for December, consists of classroom coursework, break-out sessions, quizzes, and hands-on labs, including the construction of an actual operating solar system. All of this leads to the graduates taking the North American Board of Certified Energy Practitioners (NABCEP) Entry Level Exam, proctored on the tenth and final day. The course qualifies for VA and WIA funding.
Upon completion, TVA goes to work to help the veteran graduates find job placement with local, regional and national solar companies. TVA continues to add patriotic solar companies to their employer roster, encouraging them to fill their jobs with solar-trained U.S. military veterans. TVA's mission includes tracking the progress of the graduates and measuring data for this newly emerging population of employees.
COURSE DETAILS
Entry Level PV Design & Installation 10-Day Solar Training Course
In this #SolarVets course, students learn how solar photovoltaic (PV) systems operate, as well as, basic system design and safety practices. The course covers basic electrical terminology, PV system components, solar fundamentals, sun path, basic system design, string sizing, site evaluation, shade analysis, system sizing, overcurrent protection basics, grounding basics, electrical and mechanical design considerations and OSHA safety standards.
To volunteer and/or make tax-deductible contributions to #SolarVets, visit the TVA website.
Interested students should check their VA benefits at eBenefits.
About The Veteran Asset (TVA)
Tax-exempt nonprofit 501(c)(3)organization, whose mission is to recruit, train and place U.S. military veterans into meaningful careers within the renewable energy sector.