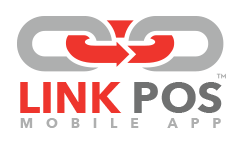 You do not need to be a large, national, chain to have your own Mobile App to offer your customers
Las Vegas, NV (PRWEB) November 11, 2015
In front of dozens of Sub Zero franchisees from around the country, Steve Walter shows off the new Sub Zero Ice Cream mobile app that will be available for customers to download through the iTunes App Store, and Google Play Store. Sub Zero will be using the app to stay connected with its customers through custom coupon and loyalty programs. In addition to the loyalty program, it will build brand awareness and even offer mobile orders. Sub Zero is not the only one benefiting from a custom LinkPOS Mobile App. Café Cuisine, Pizzeria Limone, and Roxberry are a few of the other popular eateries with their own mobile app built by LinkPOS Mobile App.
For as low as $39.95 a month, restaurants can have their own mobile ordering app on the iTunes App and Google Play Stores. The LinkPOS Mobile App works in any restaurant environment. Restaurants using the LinkPOS Mobile App can choose whether they want to continue using their existing point-of-sale system, or upgrade to the fully integrated LinkPOS system.
"You do not need to be a large, national, chain to have your own Mobile App to offer your customers" says Steve Walter, President and CEO of LinkPOS. Anyone who eats out and owns a smart phone, now has options that have been extended beyond in-store, call in, or website orders. In addition, this app is different in that it allows customers to stay connected with their favorite eateries without any effort. Previously, if customers wanted to know when an eatery was putting on an event or running a promotion they would have to look at social media pages, watch for ads in the paper, or actually go in and ask the store staff. Now all customers have to do is open a single app to be exposed to the store's most up-to-date information. This would include menus and pricing, and locations and hours of operation. Current general coupons and promotions, as well as customized coupons and promotions will also be available through the app.
For restaurant owners, LinkPOS Mobile App provides a hybrid of automated promotions, as well as, customized promotions. This allows restaurant owners to drive business when their restaurants are not at optimal capacity. Running coupons through newspapers and other printed outlets can be expensive and limited by distribution times. When the coupons finally do get to the end consumer, they often get redeemed at times when the restaurant is already busy, causing longer wait times and lower customer satisfaction. Having the ability to promote mobile orders helps stimulate business during slow times, and manage the in-store line, keeping customers satisfied.
The Sub Zero mobile app is available for all Sub Zero lovers. LinkPOS Mobile App will continue to develop powerful apps for all restaurants.
LinkPOS Mobile App is brought to you by LinkPOS an advanced iPad based point of sale system that has proven to be; easy to use, customizable, economical and extremely reliable.