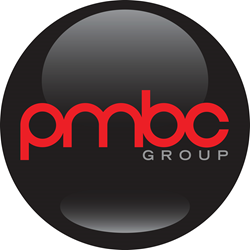 "The team at FortuneBuilders is doing great things to help real estate investors master their craft," said Ola Danilina, president and CEO of PMBC Group. "We're excited to team up with a group of the caliber and knowledge found at FortuneBuilders."
LOS ANGELES (PRWEB) October 27, 2015
Real estate development and investment education company, FortuneBuilders, has selected Los Angeles-based public relations firm PMBC Group as its public relations agency of record. PMBC Group will provide public relations services to enhance the amazing work FortuneBuilders is already doing, empowering novice and pro real estate investors to attain a real estate investment education through their mentorship program, comprised of unique web and live events-based training classes.
"The team at FortuneBuilders is doing great things to help real estate investors master their craft," said Ola Danilina, president and CEO of PMBC Group. "We're excited to team up with a group of the caliber and knowledge found at FortuneBuilders. Through strategic media campaigns, FortuneBuilders will be able to coach more students as they wade through the waters of real estate flipping, investing and wholesaling."
FortuneBuilders utilizes the combined knowledge of real estate heavyweights Than Merrill (CEO and co-founder), Paul Esajian (CFO and co-founder of FortuneBuilders), Konrad Sopielnikow (COO and co-founder of FortuneBuilders) and JD Esajian (President of CT Homes, LLC.) to educate potential investors on the many opportunities that abound in the real estate market. Together, these active real estate investors and development experts, have authored some of the most insightful real estate literature in recent history including "The Real Estate Wholesaling Bible," "The Real Estate Rehabbing Bible," and "The E-Myth Real Estate Investor." Along with their literary work, the team are stars of A&E's "Flip This House," a reality show that showcases the work of their investment company, CT Homes, LLC.
"We chose PMBC as our public relations partner as they understand the complexity and challenges of the real estate investment industry, as well as believe in the core values of our education business," said Than Merrill, CEO of FortuneBuilders. "Our hope is to share our story, and the stories of our students, to inspire others with the opportunities available in our industry - to help individuals make a positive impact on neighborhoods as they build successful businesses."
By pooling an incredible team of talent and utilizing their unique education platform, FortuneBuilders empowers potential and existing real estate investors with the financial knowledge, unique insights and proprietary tools and systems to build successful real estate investment businesses. Their program includes live training events held locally around the country and within their online platform - available only to students. However, FortuneBuilders hosts free real estate classes regularly available for all audiences in multiple locations across the country; interested parties can call the company about upcoming events in their area.
For those students who enroll in FortuneBuilders education, in addition to the coaching and online and live event-based courses, students receive lifelong access to the learning platform which contains more than 10 years of recorded real estate courses, weekly updated lessons from the team, weekly one on one calls with active real estate investors in each students given market, and 24/7 access to coaches who can help analyze real estate deals in emergency and last-minute situations.
In addition to FortuneBuilders' goal of increasing financial and real estate literacy for adults, the team also helps educate their children as well. Recently, FortuneBuilders launched a new initiative called "Future FortuneBuilders" to teach financial literacy and personal habit development to teens, preparing them for a life of successes. Addition details on the Future FortuneBuilders can be found here.
About PMBC Group
PMBC is a leading technology PR firm based in Los Angeles, servicing clients across the globe. Acting as an extension of a client's team, PMBC develops and executes results-driven campaigns designed to elevate business profiles, attract investment, establish credibility and increase brand awareness. Areas of expertise include apps, software, adtech, fintech, consumer electronics and more.
For additional information visit http://www.PMBCGroup.com and follow us on LinkedIn, Twitter, Instagram and Facebook.
About FortuneBuilders Inc.
FortuneBuilders is a premier real estate education and business development company headquartered in San Diego, CA. Founded by expert real estate investor and A&E "Flip This House" star Than Merrill, FortuneBuilders provides mentorship programs, live education events and additional resources and tools for the novice or pro seeking to start or enhance their real estate business. Learn more at FortuneBuilders.com.