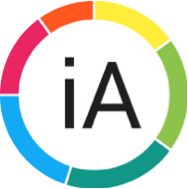 iAllocate.me is the unbiased guidance that investors need to make informed decisions, and will even minimize what an investor needs to spend on brokers and transaction fees.
Atlanta, GA (PRWEB) December 01, 2015
Investment advisory service, iAllocate.me, today launched its platform to minimize the cost, time and complexities of creating a personalized investment strategy. Available on desktop, iOS and Android, iAllocate.me provides a customized investment portfolio that matches an individual's personal investment goals and objectives. Through a carefully crafted set of behavioral finance questions and proprietary scoring system, both novice and experienced investors alike can build an Investor Risk Profile that identifies their embedded attitude for investment risk and return. IAllocate.me is available at no cost through March 31, 2016.
Based on the Investor Risk Profile, iAllocate.me generates an optimal and personalized investment portfolio, complete with investment recommendations for low-cost Exchange Traded Funds (ETFs) that strategically align with an individual's risk tolerance level. Because ETFs are generally a lower cost way to invest, they are attractive to investors who seek diversity in stocks and bonds. In the United States alone, the ETF market is projected to grow by 10-15 percent by the end of 2015, according to Ernst & Young.
Tom Pair, a veteran wealth management advisor and portfolio manager, founded iAllocate.me with Dr. Sudhir Sharma, who directs the ETF Optimization Analytics and developed iAllocate.me's proprietary algorithms. Pair and Sharma had the idea for iAllocate.me in response to today's convoluted, complex and inaccessible investment process.
"There are a series of hurdles that unfortunately prevent a lot of people from getting started investing, adding a new strategy, or even switching advisors due to cost," said Pair. "The time commitment, the fragmented process of most firms, the lack of trust and objectivity, and the Wall Street jargon makes it hard for most people to actually open an account, put money into it, confidently save and invest for their future."
Adding to the complexity faced by investors is that it remains extremely difficult to outperform the markets when management fees are accounted for. According to a comprehensive 15-Year study of 1,540 actively managed mutual funds, only 18 percent of those funds outperformed their benchmark, net of their fees. Furthermore, only 3 percent (47) outperformed without having 7 or more years (out of 15 years) of underperformance. IAllocate.me alleviates these investing pain points by empowering investors to easily make important decisions, and swiftly recommending a portfolio that minimizes ongoing associated costs.
Using iAllocate.me to Determine Objectives for Return, Risk, and a Strategy
After a simple registration that involves only an email and password creation, users are prompted to complete a survey using an easy slider-button, which measures the extent to which they "AGREE" or "DISAGREE" with ten statements. These statements deal with both macro and micro investment topics like; objectives, risk tolerance, time horizon, inflation, and personal expenses. The user's measured responses are analyzed using a proprietary and tested algorithm, and an investor score is given. This score serves as the basis for the Strategic Asset Allocation Strategy.
Users can then click on "BUILD A PORTFOLIO" to receive tactical investment recommendations, as well as associated information like past performance and the current total expense ratio of the recommended ETF mix. A comprehensive and personalized report can be generated in real-time, which contains the user's ten statements and responses, their Asset Allocation Strategy, as well as the ETF recommendations.
The process takes between 10 and 20 minutes to complete and doesn't require answers to intrusive questions such as Social Security Number, Personal Income, or Net Worth.
"I've seen people (investors) spend far too much money annually on middlemen investment companies, which ultimately lowers their return and success," said Dan Moss Jr. chairman of the Investment and Economic Development Committee for the World Chamber of Commerce. "iAllocate.me provides investors with pretty much the same risk-adjusted advice as the big firms, but at a fraction of the cost, and in less time. iAllocate.me is unbiased guidance that investors need to make informed decisions, and will even minimize what an investor needs to spend on brokers and transaction fees."
To receive your free risk tolerance report and personal investment strategy today, visit http://www.iallocate.me.
About iAllocate.me
iAllocate.me is a creative investment planning resource that minimizes the cost, time and complexities of creating a personalized investment strategy. Using a proprietary algorithm, iAllocate.me discovers an investors individual risk tolerance and makes objective recommendations for an asset allocation strategy that capitalizes on Exchange Traded Funds (ETFs). Based in Atlanta, iAllocate.me was founded by veteran portfolio manager and wealth advisor Tom Pair and Dr. Sudhir Sharma. For more information, visit iallocate.me. Follow us on Facebook, LinkedIn, and Twitter at @iAllocateMe. ###