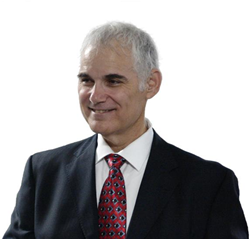 The main point is that investors need to perform due diligence and make sure that they make choices that agree with their goals and investing style.
Atlanta, GA (PRWEB) October 26, 2015
This blog covers some great points in relation to whether Real Estate IRA investors should use agents. The first of which is "If they value their time, that's a powerful argument in favor of working with a real estate agent. Buying and selling properties, and ensuring the deeds are unencumbered and properly transferred, takes a tremendous amount of time and effort."
Another very important point is "Investors get to pick from more deals. If they're working by themselves, they can only investigate the deals they find. But unless they're working full-time in real estate, their visibility is going to be limited. Most people who aren't doing it full time simply don't have the network of eyes and ears in place."
Planning for when things go wrong is something every responsible investor should do. As this blog states "As much as investors all like to hope every deal will come off perfectly, without a hitch, with no lost or misfiled paperwork, or math errors or disclosure mistakes or other snafus, the fact is that errors happen. Misunderstandings arise. North Carolina requires real estate agents to carry errors and omissions insurance, which is there not just to protect the agent but also to protect the investor, in case something goes wrong with the deal. This is an important safety net when it comes to real estate transactions, which are much more complex, with a lot more moving parts, than most trades in paper securities or other investments commonly held in IRAs."
This is a great blog that covers many sides of whether an agent is a good idea. The main point is that investors need to perform due diligence and make sure that they make choices that agree with their goals and investing style.
Click here to read this blog.
About American IRA, LLC:
American IRA is committed to providing every client with gold-level service, regardless of account size. Experience their expertise through their certified IRA services professionals. Enjoy the value with one low annual fee of $285 with unlimited assets and unlimited account values. American IRA clients love the benefit of no charge for "All Cash" accounts. The performance of the American IRA staff is unmatched, with quick and efficient processing within 48 hours.
American IRA services thousands of clients and has over $300 million in assets under administration.
American IRA was built by investors for investors, and brings their successful investment experience to the table, providing excellent educational material showing the public that their self-directed IRA account can invest in a variety of assets such as real estate, private lending, limited liability companies, precious metals and much more.
American IRA is conveniently located in Asheville, NC and Charlotte, NC, and serves clients nationwide.
American IRA is the sponsor of American Wealth Radio. Click here for more information.