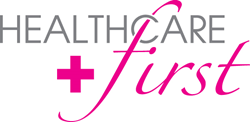 (PRWEB) November 02, 2015
HEALTHCAREfirst, the leading provider of cloud-based home health software & hospice software, revenue cycle management, and data analytics for the home care industry, announced today that President and CEO Bobby Robertson has been selected by his peers to serve as an Advisory Board Director for the Home Care Technology Association of America (HCTAA).
HCTAA is an affiliated association of the National Association for Home Care and Hospice (NAHC) and is advisory to the NAHC Board of Directors. It is organized to advance accessibility and use of technology in home health and hospice settings, as well provide a venue for home care and hospice IT professionals to discuss common issues and concerns. Additionally, HCTAA represents the interests of home health and hospice providers and vendors regarding emerging policy on technology in healthcare.
The Advisory Board for HCTAA, which is elected by association members, is the chief policy-making body of HCTAA and establishes policies for managing the affairs of the Association.
"I am honored to have the opportunity to continue to serve on the Advisory Board of HCTAA. Technology plays a vital role in enabling home care providers to make timely and accurate decisions for quality patient care, while at the same time adapting to the ever changing healthcare environment," said Robertson. "I am excited to provide a voice not only for HEALTHCAREfirst customers, but for all home health and hospice providers across the nation."
About HEALTHCAREfirst
HEALTHCAREfirst provides cloud based technologies and services to improve business and clinical operations for over four thousand home health and hospice providers across the United States. Based in Springfield, MO and one of the fastest growing providers of its kind, the company provides agency and clinical management software, cloud based "Deyta" analytics and program management solutions, and outsourced revenue cycle management services (billing, coding and chart audits), in any combination. HEALTHCAREfirst's breadth of solutions offers agencies a single source to improve patient care, create operational efficiencies, increase profitability and simplify CMS compliance. With HEALTHCAREfirst, agencies can focus on patients instead of paperwork. For more information call 800.841.6095 or visit the company's websites at http://www.healthcarefirst.com and http://www.deyta.com.