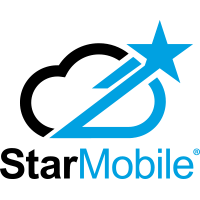 The StarMobile platform gives Mondelēz the means to deliver rich mobile apps in a matter of days at iTunes-like prices - this is simply unprecedented in the enterprise mobility sector.
Atlanta, GA (PRWEB) October 27, 2015
StarMobile®, Inc., the leading codeless, cloud-based platform that delivers enterprise mobility faster, simpler and at a lower cost than any other solution on the planet, today announced that it has helped Mondelēz International, increase the efficiency and productivity of its North American sales team. The global snacking powerhouse was impressed by StarMobile's ability to rapidly deploy enterprise-grade mobile apps that leverage their existing enterprise applications, across multiple devices and operating systems. Mondelēz International chose the StarMobile platform to mobilize theSource, their key customer facing and revenue generating application.
Mondelēz International is the third largest Confectionary, Food and Beverage Company in the world, with universally renowned, billion-dollar brands such as Cadbury, Nabisco, Oreo, Trident gum, and Tang powdered beverages, among others. Mondelēz, comprised of the global snack and food brands of the former Kraft Foods, was established in 2012, and is headquartered in Deerfield, Illinois with more than 107,000 employees across 80 countries.
"Anytime, anywhere access is essential to empowering our mobile workforce, and StarMobile gives us the means to rapidly transform any of our back-office applications, with no changes or coding, for use on any mobile device, with a native user experience," said Carl Van Dusen, global head of mobility and integration at Mondelēz International. "The StarMobile platform gives Mondelēz the means to deliver rich mobile apps in a matter of days at iTunes-like prices - this is simply unprecedented in the enterprise mobility sector."
theSource is a custom-built web application that uses Microsoft SharePoint as a content management system, is used daily by thousands of sales reps and contract workers for sales-planning, in-store merchandising, trade planning, category management, shopper marketing, perfect store displays, field sales, as well as for accessing other corporate and sales intelligence systems.
"The typical enterprise uses hundreds of packaged and bespoke applications to run their business everyday, yet less than 5 percent of those applications have been extended to mobile," said StarMobile President and CEO, Todd Fryburger. "Suffice to say that the time, complexity and cost of current approaches have relegated enterprise mobility as "a promise unfulfilled." A simpler, more efficient means of mobilizing the enterprise is needed and StarMobile is leading the way. We are honored to be the platform of choice for Mondelēz International to create and deploy purpose-built mobile apps with unparalleled speed, simplicity and cost. "
StarMobile radically simplifies enterprise mobility by dynamically transforming any packaged on-premises (e.g., SAP, Oracle, Microsoft, IBM, Infor, etc.) or cloud-based application (e.g., Salesforce, Workday, etc.), or custom-built system (including legacy "green-screen" applications), and any workflow into a mobile app with a native user experience. Therein, StarMobile leverages the enterprise's existing investments in applications, workflows, infrastructure, data, and security without having to re-create them on each mobile device platform. StarMobile also provides the means to develop net new mobile-first apps by connecting with APIs, data connectors, SQL, web services and mBaaS.
With a successful adoption of theSource Mobile App, Mondelēz is now utilizing StarMobile to simplify and mobilize workflows for several other existing applications. To learn more about how Mondelēz uses StarMobile to rapidly create enterprise mobile apps, download the case study here.
About StarMobile
StarMobile is a codeless, cloud-based solution that delivers any application to any endpoint, with a native user experience, faster, simpler and at a lower cost than any other approach. Companies use StarMobile to dynamically transform any packaged on-premises or cloud-based application, or custom-built system, into a mobile app. StarMobile requires no changes to existing applications, no coding, no need for exotic skills or learning a new platform, no professional services, no re-building, simple configuration, low maintenance, no re-licensing, no app-specific downloads, with infinite scalability, end to end security, centralized mobile app management and provisioning, and detailed usage statistics, for any application, any use case, any endpoint, on any public, private or enterprise cloud platform. http://www.starmobileinc.com