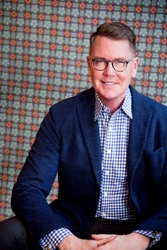 What I see in my work is his (H. F. du Pont's) interest in combining objects that are historically related in a beautiful way.
Wilmington, Delaware (PRWEB) October 30, 2015
Hailed as a "mega decorator" by the Wall Street Journal and named to Architectural Digest's 2014 AD 100 Top Designers, award-winning interior designer Thomas Jayne, a graduate of Winterthur's master's Program in American Material Culture, offers an inspiring tribute to Henry Francis du Pont in a moving new video:
Jayne will offer his remarkable insights on contemporary design and decoration as the keynote speaker and chairman of Winterthur's 52nd Annual Delaware Antiques Show as he opens the show Friday, November 6, 2015, at 10:00 am, at the Chase Center on the Riverfront in Wilmington, Delaware. Please visit riverfrontwilm.com for directions.
The Delaware Antiques Show will feature the finest offerings from more than 60 distinguished antiques dealers, highlighting the best of American antiques and decorative arts. This year also will showcase an inspiring loan exhibition from the Museum of the American Revolution, opening in 2017.
The not-to-be-missed opening night party is Thursday, November 5, 5:00 - 9:00 pm, at the Chase Center on the Riverfront. The antiques show is open Friday, November 6, 11:00 am - 7:00 pm; Saturday, November 7, 11:00 am - 6:00 pm; and Sunday, November 8, 11:00 am - 5:00 pm.
Please visit Winterthur's website (winterthur.org) for tickets and information. $15 per person; $13 Winterthur Members; children under 12 free. Tickets valid all three days of the show, at the Chase Center, 815 Justison Street, Wilmington, Delaware, 19801.
For more information about the show, visit winterthur.org or call 800.448.4883.
The Delaware Antiques Show benefits educational programming at Winterthur.