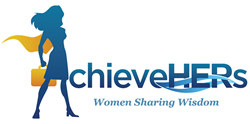 A significant women's leadership presence in any organization instigates a healthier environment that generates greater productivity, profitability and sustainability.
Clearwater, FL (PRWEB) October 27, 2015
For the past decade, there has been a steadily growing change in the business industry. More women than ever before are successfully leading companies in various fields or starting their own business. This change has been so inspiring that three years ago, an initiative was formed. The Clearwater Regional Chamber of Commerce decided it was time to give these trailblazing women a forum where they can share their experiences, network, and support each other in their careers, resulting in the AchieveHERS group. On November 12, the members of AchieveHERS will host their third Annual Signature Luncheon at the Hilton St. Petersburg Carillon Park. From 11:30-1:00 p.m., the attendees will be able to network with guest speaker, Air Force Major MJ Hegar, who will share her story of the events that shaped her future as a powerful leader.
The mission for the AchieveHERS is, "To provide camaraderie, support, networking opportunities and valuable new knowledge to women in business to help them succeed." Since its founding, the group has brought female business leaders from the Tampa Bay area together at meetings and events to share their stories and experience, make connections, and give advice on how others like them can become successful in the industry they work in.
The message of this year's luncheon is to inspire these pioneers to "Be the Change" in their own lives, in order to create a bigger impact. Leading women in business are already changing and impacting the industry just by holding positions as a manager, president, CEO, or owner, but there's no reason to stop there. Studies have proved businesses that have these pioneering leaders see increased success financially and in the overall quality of their work and morale. According to an article from InPower Women, the increase in value is part of what some call the 'Woman Effect.' This effect shows that "A significant women's leadership presence in any organization instigates a healthier environment that generates greater productivity, profitability and sustainability." (1)
It's obvious that women have an invaluable effect on companies, but they also make an impact on a global scale by the amount they give back through philanthropy. In a recent online article, statistics showed that they donate twice as much as men do, and will help organizations that are geared toward change more than men. Not only are women donating more often, but they're also donating bigger amounts than men. They are doing what they can to help others and to affect change in the world. That is what the AchieveHERS group wants to continue to encourage with the message of this year's luncheon.
AchieveHERS would like to thank its sponsors: Radiance Medspa, FrankCrum, Clearwater Gas System, Bright House Networks, Tampa Bay Times, Johnston Pope Bokor Ruppel & Burns, Platinum Bank, Duke Energy, ProVise Management Group LLC, City of Clearwater Solid Waste/Recycling, HMX Creative, Bollenback & Forret P.A. C.P.A.'s, Moss Feaster Funeral Homes, YMCA of the Suncoast, Phillies Florida/Clearwater Threshers, Klar & Klar Architects Inc., D-MAR General Contracting, and Habitat for Humanity of Pinellas County.
The luncheon is open to all women and seating space is limited. To learn more about AchieveHERS and to register for the luncheon, please visit http://achievehers.org/. To find out more about sponsorship opportunities for the organization and event, please contact Brooke Boccacino at 727-461-0011 ext. 226.
About AchieveHERs:
To meet the demand of businesswomen in the Clearwater region, AchieveHERs was established under the auspices of the Clearwater Regional Chamber of Commerce to be a regional leader providing camaraderie, support, networking opportunities and valuable new insights to women in business. AchieveHERs will provide impactful quarterly events that share insight, ideas, skills and success stories to ultimately help women overcome obstacles to their success. AchieveHERs is open to both established women in business and those aspiring to lead. For more information or to inquire about membership or attend events, visit their Facebook page at http://www.facebook.com/AchieveHers or their website at http://www.achievehers.org.
1. "The Woman Effect". inpowerwomen.com/the-woman-effect/. INPOWER WOMEN. Web. 12 October 2015.