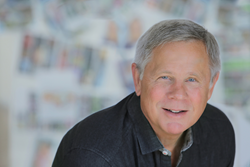 Adding Rod to our team marks a significant point in Atomic's growth
Portland, Ore. (PRWEB) October 28, 2015
Atomic Direct announced today that Rod Tallman has joined the Atomic team as Chief Marketing Officer.
As CMO, Rod will consult with Atomic clients on new product introductions and retail marketing efforts as well as lead the development of new Atomic services for the evolving media and retail environments.
Tallman brings extensive experience to Atomic Direct. Most recently CEO of Life Span Labs (a direct marketer of supplement products), he also spent 19 years at Nike as a manufacturer's representative, Sales Manager, Director of US Retail Marketing, Director of Sales for Nike Europe, and Director of Marketing for Nike Golf during its formative years.
"Adding Rod to our team marks a significant point in Atomic's growth," says Atomic CEO, Doug Garnett. "We serve a sophisticated set of retail-based clients who use DRTV for its powerful impact. I'm excited to have Rod lead an effort we call Atomic 2.0 — bringing his extensive retail and new product experience to the challenge of delivering immediate retail impact in advertising that builds long term brand value."
About the new position, Tallman states, "I have known and respected Doug Garnett and his work at Atomic Direct for years. His Atomic team has built an entirely unique ability to drive short-term retail results with value added advertising. I am excited to bring my experience to build on this foundation and deliver the growth Atomic's clients will require in the next decade."
About Atomic Direct
Based in Portland, Oregon, Atomic Direct is an industry-leading full-service TV and video marketing and creative production agency. Atomic clients include Lowe's Home Improvement, Mission AtheleteCare, DuPont, Rubbermaid, Drill Doctor and Kreg Tool. Visit the company online at: http://www.atomicdirect.com or read the blog: http://www.atomicdirect.com/blogs-more/