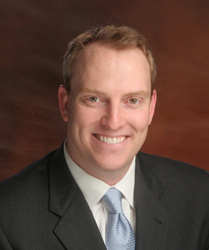 "Others talk about the connected kitchen as a thing of tomorrow, but at Dacor, we have it today," said Dacor President Steve Joseph.
LOS ANGELES, CA (PRWEB) October 27, 2015
Dacor®, a leading manufacturer of ultra-premium kitchen appliances, is pleased to announce that its president, Steve Joseph, will be speaking on a high-power panel at the upcoming Smart Kitchen Summit in Seattle on Nov. 5, 2015.
Joseph will be joining other industry leaders to discuss "The Connected Appliance Revolution." The panel, moderated by Rich Brown of CNET, will address how the smart home will impact appliance design, user interfaces, sales, and customer support in the connected kitchen of the future. As president of Dacor, Joseph is uniquely qualified to weigh in on this timely topic.
TWEET THIS: President of @DacorKitchen to join industry leaders on an upcoming panel at #smartkitchen15: http://bit.ly/1L6CSa7
"Others talk about the connected kitchen as a thing of tomorrow, but at Dacor, we have it today," said Joseph. "It's not a matter of adding features because we can—it's a matter of enhancing the experience for the home chef to make cooking more convenient, precise, and enjoyable."
Dacor's smart, ultra-premium appliances—such as its award-winning Discovery iQ™ 48-inch Dual-Fuel Range—further illustrate the value of the connected kitchen. These products allow home chefs to take control and stay informed from anywhere they are connected. A new feature even allows customers to control their smart appliances by voice command technology through the Dacor iQ Remote App—ideal for activities such as preparing wet ingredients.
"Home chefs don't want a glorified remote control, they want appliances that empower their passion for cooking and deliver better results," said Joseph. "So we've been using insights from homeowners and actual usage data to improve the design of our products, and I look forward to discussing this exciting topic with peers at the summit."
Smart Kitchen Summit will take place on Thursday, Nov. 5 at Sodo Park at 3200 First Ave. South in Seattle.
# # #
About Dacor
Celebrating its 50th anniversary, Dacor is a manufacturer of ultra-premium kitchen appliances. Designed and built in California, Dacor's cooking appliances integrate function and technology to create high-performing, intuitive products that reflect the lifestyle and needs of the passionate cook. Since 1965, Dacor has been responsible for many of the innovations that have improved the way people cook in the modern kitchen. Dacor is family-owned and embraces the legacy, heritage and expertise of a third generation to lead the company into a new age of cooking innovation. http://www.dacor.com.
About Smart Kitchen Summit
Smart Kitchen Summit is the industry's first and only event on the connected kitchen presented by Michael Wolf, one of the most well-recognized analysts covering smart homes and the Internet of Things. Wolf has been advising companies in the connected home, consumer technology and Internet of Things for over 15 years and was inspired to spearhead the summit in order to further explore how technology will impact the way we cook, eat and live. This inaugural event will provide the opportunity for visionaries in culinary, smart home, appliance, commerce and fitness to come together and discuss the future of the most important room in the house. Smart Kitchen Summit will be a day-long event taking place in the SODO district of Seattle on Nov. 5, 2015. For more information on the summit, speakers and agenda, visit http://www.smartkitchensummit.com/.