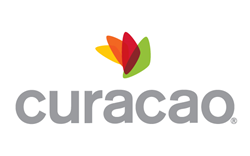 Curacao believes: If you are passionate about electronics, with desire and discipline to excel in a team environment, Apply Today!
Los Angeles, California (PRWEB) October 29, 2015
Curacao believes if candidates are knowledgeable and passionate about electronics and technology, will treat customers with the utmost respect and courtesy, and have the desire and discipline to excel in a team environment, then they are the new associate Curacao is looking for.
The Human Resources Team at Curacao is looking to hire new associates with customer service aptitude to help keep Curacao as one of the top electronics retail companies in the country on November 2nd-6th and November 9th-14th, from 10:00 AM to 4:00 PM, at all Curacao locations. All candidates need to bring a resume and come dressed for a professional environment.
Curacao is hiring for this Christmas Season in all areas and store locations, including the cities of Los Angeles, Panorama, South Gate, Huntington Park, Lynwood, San Bernardino, Chino, Anaheim, Santa Ana, Phoenix and Tucson. The hiring includes associates for their warehouse in Vernon, California, as well .
Cristina Nava, Curacao's Recruiting Manager, said, "We are looking for associates for many areas that include, but are not limited to cashier, sales, stocking, customer service and management." Curacao has been in business for over thirty years and has employees that have been working for the company for over thirty years.
All company benefits can be reviewed at the company's website and applicants can apply online at http://www.icuracao.net, at the Curacao Career Center. Curacao is an equal opportunity employer.
# # #
About Curacao
Curacao is one of the leaders in the retail industry market; its chain of department stores are included consistently among the top 50 electronics and appliance stores in the United States. Each of its 11 stores located in California and Arizona are an average of 100 thousand-square feet and offer a wide range of products, services and proprietary credit. Curacao has been well-known for gaining consumers by its innovative marketing tendencies for three decades. Founded in 1981, its headquarter is based in its main store in downtown Los Angeles. For more information, visit: http://www.icuracao.com.
Media Contact: Ruth Garcia-Corrales, ruthg(at)icuracao(dot)com