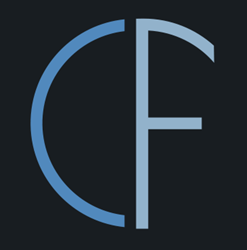 Connect First Safe was the first independently verified compliant SaaS solution after the TCPA refresh of October 2013
Boulder, Colo. (PRWEB) October 27, 2015
Connect First will host a webinar this Wednesday, Oct. 28, with the Professional Association of Customer Experience (PACE) on TCPA Compliance. Industry experts including Ryan Thurman of Contact Center Compliance, Geoff Mina of Connect First and Mitch Young of Neustar will discuss recent changes with TCPA compliance and provide information to help ensure contact center compliance.
To be discussed in the webinar is Connect First Safe, the first-to-market TCPA compliant solution in the contact center vertical.
"Connect First Safe was the first independently verified compliant SaaS solution after the TCPA refresh of October 2013," said Connect First CTO, Geoff Mina. "The Safe solution has continued to evolve over the past 2 years to ensure continued compliance with the ongoing regulatory and legal landscape. Safe has a rich set of features and functionality built on top of a true Non-ATDS architecture."
Mina will discuss the details of Connect First Safe and how its worked to keep contact centers in compliance for over two years. Other discussion topics include:

TCPA overview and update
2015 case updates and lessons learned
How to remain TCPA compliant
For more information on the webinar, and to sign up, please follow this link.
About Connect First: Connect First is an award-winning SaaS telecommunications and cloud contact center software provider that focuses on customer satisfaction and elegant hosted solutions. Connect First offers a robust platform, designed and supported by a team of highly experienced engineers, designers and business analysts, and backed with personalized in-house customer care. Solutions include Cloud Routing, Inbound ACD, Outbound Dialing, Call Tracking, Interactive Voice Response (IVR), Voice Broadcast, Disaster Recovery, Predictive Dialer, Real-Time Telemetry, CDR Reporting, Live Agent Chat and more. Through a consultative approach with each customer interaction, Connect First builds customized solutions to meet the needs of a discerning customer base. Visit http://www.connectfirst.com for more information or a free consultation with a contact center solutions expert.