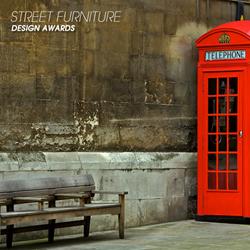 Como, Italy (PRWEB) October 28, 2015
Street furniture plays a significant role in urban design and architecture since its determining the quality of environment and composing a perception of the city. Moreover, among other factors, street furniture having a highest level of interaction with humans thus directly impacts on everyday life quality of citizens. International Street Furniture Design Awards is open for 2016 submissions in pursuit of good street furniture projects from Industrial Designers, Architects, Artists, Civil Engineers and Street Furniture Manufacturer from all over the world.
Entries will be evaluated according to their aesthetics, innovative solutions and engineering together with eco-friendly nature and high safety standards. Winners will be selected based on the exceptional qualities of the product which includes usage of sustainable materials, innovative solutions for manufacturing and recycling, adequate environmental impact and basic functionality. In addition to street furniture design, more complex solutions for urban planning and architecture could to be submitted under different categories. Learn more at http://www.adesignaward.com
Winners will receive a grand A' Design Prize that includes the design award certificate and trophy, Gala-night and Exhibition in Italy together with press release preparation and distribution. Moreover, all the International Street Furniture Design Awards laureates will be linked with the most prestigious global design publications, highlighting designers' profiles and concepts in addition to being featured on the A' Design Award website.
Deadline for entries is February 28, 2016 with results announced on April 15, 2016 in the most recognised international design publications.
About the International Street Furniture Design Awards
The A' Design Award & Competition aims to support good designs that improve everyday life by recognising and promoting winning projects worldwide. The competition aims to create incentives for designers to develop safe, stylish and functional solutions for street furniture design that is visually appealing yet fit its primary purpose. The A' Design Award believes that investing in design of smart, innovative and aesthetic street furniture products will maintain constant improvement of social life. More information available at http://www.whatisadesignaward.com