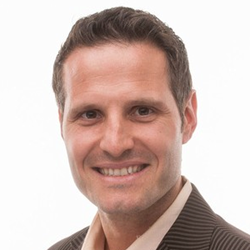 This has been an exciting year for LANDESK and we're excited to share our expertise at the conference and on the podcast.
Toronto, Canada (PRWEB) October 27, 2015
AllThingsITSM, a media property targeting the broader enterprise IT marketplace and the role IT plays in the business, announced today that LANDESK has joined as a sponsor of their global ITSM podcast for the FUSION 15 episodes. The AllThingsITSM team will be shooting their popular video podcast from November 1-4, 2015 in New Orleans, LA, interviewing industry leaders and executives.
With its reputation for high-value, informal conversations and not product pitches from leading technology events, AllThingsITSM will share the voice of the IT service management professionals in attendance at FUSION 15. Back as permanent hosts, industry experts Kirstie Magowan and Carlos Casanova will be speaking with guests on topics that matter most to ITSM practitioners, business leaders, and technology users.
LANDESK is consistently ranked as an industry leader, and is the only vendor represented across Gartner Magic Quadrants for client management, endpoint protection, IT service and support management, and enterprise mobility management. With the recent acquisition of Xtraction, LANDESK will have two booths on the FUSION 15 show floor and will demonstrate technology that modernizes the IT experience and brings business intelligence to IT initiatives.
"LANDESK has been a great supporter of AllThingsITSM and has always supported the global ITSM community, and their involvement in our initiative to deliver high value content to the community is very much appreciated," said William Goddard, founder of AllThingsITSM. "Sponsors like LANDESK allow us to share the vast knowledge that congregates at events like FUSION 15."
"We love what AllThingsITSM brings to the community, and we are happy to be a part of it," said Matt Hooper, ITSM evangelist for LANDESK. "We're excited to showcase our recent innovations and acquisitions, and to discuss how they can help service management organizations modernize and optimize their operations."
For those unable to attend the conference, the conversation can be followed at Twitter @AllThingsITSM, and on the YouTube channel.
About AllThingsITSM
AllThingsITSM was created to satisfy the different needs of a diverse marketplace through one convenient and easy to remember name. With a constant flow of new thought-provoking content from almost 50 industry leaders, a technology directory broken down into simple categories, global events calendar, jobs board and a global ITSM podcast, this web property has quickly gained a strong reputation for delivering value to the global IT community.
About LANDESK
LANDESK, the global authority on user-centered IT, enables users to be their most productive while helping IT embrace the speed of change. Through the integration and automation of IT systems management, endpoint security management, service management, IT asset management and mobile device management, LANDESK empowers IT to balance rapidly evolving user requirements with the need to secure critical assets and data. With offices located across the globe, LANDESK is headquartered in Salt Lake City, Utah. For more information, visit http://www.landesk.com.