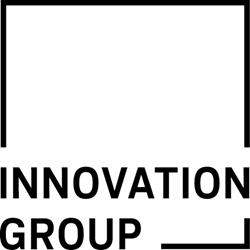 Natural trends that once would have remained confined to the specialty food sector are now rapidly scaling up to the mass market, and are having an immediate impact on beauty, apparel and even architecture
New York, NY (PRWEB) October 27, 2015
The Innovation Group, the trend forecasting consultancy of J. Walter Thompson Intelligence, explores the cultural drivers and trends behind a rising demand for natural products in its latest trend report.
Dubbed the New Natural, the report explores how anxious and informed consumers are responding when faced with an industrial system that appears to be increasingly toxic and damaging to health. Distancing themselves from man-made additives, consumers are now instead turning toward products that draw on nature and natural processes. The report looks at the cultural drivers and trends defining the New Natural, and how brands are using technology that enables consumers to live a more natural lifestyle.
"Natural trends that once would have remained confined to the specialty food sector are now rapidly scaling up to the mass market, and are having an immediate impact on beauty, apparel and even architecture," says Lucie Greene, Worldwide Director of the Innovation Group. "What began as a philosophy in food is now infiltrating virtually every lifestyle category. Natural products are no longer seen as niche alternatives, but are aspirational. We're seeing a renaissance of new products that meet this demand, and consumers are willing to pay accordingly."
Products ranging from makeup to nail polish to perfume and even tampons are being pitched to consumers as natural, and free of additives and chemicals. Bacteria are no longer seen as a nuisance to be scrubbed away, but as part of an ecosystem to be cultivated. Women are even looking for a more "natural" approach to birth control, paying attention to their bodies with a renewed interest in age-old practice while relying on assistance from apps. But the rapid expansion is also spurring consumer skepticism.
The in-depth, 79-page original report includes insights from a survey of 1,000 U.S. and U.K. consumers using SONAR™, J. Walter Thompson's proprietary research unit that develops and exploits new research techniques to understand cultures, brands and consumer motivation.
Original data highlights include:

80% of U.S. millennials and 83% of U.S. consumers with children under 6 are willing to pay more for natural and/or organic food and beverages.
Two out of three millennials in the U.S. are interested in natural wine, beer and energy drinks, and 84% are interested in natural soft drinks.
You are what you eat—82% of consumers say that what you put into your body is more important than what you put on your skin.
69% of consumers say they don't believe products labeled "natural" are truly natural, suggesting that brands will have to work harder to win them over.
The report also features a 28-page deep dive on the New Natural's impact on the beauty industry, as well as 10 pages of infographics revealing consumer attitudes toward natural products, and 20 key trends in food and drink, beauty and more.
Key Trends
Optimized Microbiomes
Science is clarifying the connection between health and bacteria both inside and outside the body.
Pro-Probiotic
Rising interest in the health benefits of fermented foods has led to a wave of edible and topical product launches in the beauty sector.
Zero Waste
Recovering calories at the end of a food product's commercial life cycle has caught on among mainstream consumers, and even gone upscale.
Bio-packaging
Packaging designers are now creating edible and biodegradable products using materials inspired by nature.
Natural Feminine Care
Women are reacting against mass-market brands and embracing natural alternatives with an honest, body-positive take on one of the most culturally taboo aspects of womanhood.
Waterless Washing
Consumers are realizing the benefits of using less water and detergent, and are looking for products that help them achieve this.
NatureLab Beauty
A wave of natural beauty launches is using the language and processes of laboratory science to support efficacy claims.
Farm-to-Face
The farm-to-table is spilling over into beauty, as consumers expect more information about sourcing and provenance across all sectors.
About J. Walter Thompson Company
J. Walter Thompson Company was founded in 1864 and has been making pioneering solutions that build enduring brands and business for more than 150 years. Today under the leadership of Global CEO Gustavo Martinez, the company has evolved to include several global networks including J. Walter Thompson Worldwide, Mirum and Colloquial. 
About the Innovation Group
The Innovation Group is J. Walter Thompson's futurism, research and innovation unit. It charts emerging and future global trends, consumer change and innovation patterns — translating these into insight for brands. It offers a suite of consultancy services, including bespoke research, presentations, co-branded reports and workshops. It is also active in innovation, partnering with brands to activate future trends within their framework and execute new products and concepts.
The Innovation Group is part of J. Walter Thompson Intelligence, a platform for global research, innovation and data analytics at J. Walter Thompson Company. It houses three key in-house practices: SONAR™, Analytics and the Innovation Group. For more information, please visit http://www.jwtintelligence.com and follow us @JWTIntelligence.
# # #