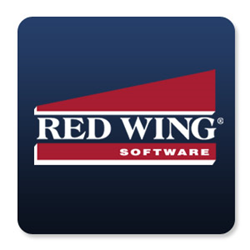 We are continuously improving CenterPoint to include the latest technology to help our customers streamline payroll processes.
Red Wing, Minnesota (PRWEB) October 28, 2015
Red Wing Software earned a 4.5 star rating in the 2015 Review of Professional Payroll Systems by CPA Practice Advisor. One of only eleven payroll systems reviewed, CenterPoint was praised for its excellent reporting options and customization capabilities, among other things.
For businesses with simple payroll needs and few employees, beginner payroll systems or simple payroll services may handle payroll seamlessly. As a business grows, payroll needs become more complex. Employers may need to pay employees in different ways, calculate complex deductions, handle a multitude of reporting challenges including Affordable Care Act (ACA) and W2 reporting, which can become difficult with a growing employee base. CenterPoint Payroll's capacity for complex payroll setup can streamline the process for a business, and help them simplify what could otherwise be very difficult. By handling complex payroll functions, businesses can also save considerable money.
"Red Wing Software is proud of its 4.5 star review with CenterPoint Payroll Software," says Ken Hilton, Red Wing Software President. "We are continuously improving CenterPoint to include the latest technology to help our customers streamline payroll processes."
CPA Practice Advisor performs a review of professional payroll systems each year, ranking the systems on a rating scale of one to five stars. In the 2015 review of CenterPoint Payroll, CPA Practice Advisor highlights the following key points:

In-house payroll solution that works well for both businesses and accounting firms looking to offer payroll services to their clients.
Users can easily import data from other third-party applications, and a data mapping tool, available to ensure accurate data import.
CenterPoint Payroll allows users to set up an unlimited number of earnings and deduction types, the product easily supports payroll taxes for all 50 states.
The product added new fields and tabs to both the Employer and Employee screens that are designed to set up, track and manage information for the Affordable Care Act.
The Help system has been updated with new technology that has improved search capability in the product.
To read the complete CenterPoint Payroll review, please visit: CPA Practice Advisor Review of CenterPoint Payroll. To read all 2015 payroll system reviews, please visit: CPA Practice Advisor Review of Professional Payroll Systems.
Red Wing Software, Inc., along with its nationwide network of business partners, offers industry-leading service, as well as training, on-site installation and implementation of the software. Their vision is "Creating the best management software experience".
Red Wing Software, Inc. develops, integrates and supports the accounting and financial management needs of small- to mid-sized businesses, agribusinesses, non-profits, and municipals across North America. For more information on Red Wing Software products, including CenterPoint Accounting, CenterPoint Accounting for Agriculture, CenterPoint Fund Accounting, CenterPoint Payroll, CenterPoint Depreciation and Red Wing Tax Forms, call 1-800-732-9464 or visit http://www.redwingsoftware.com.